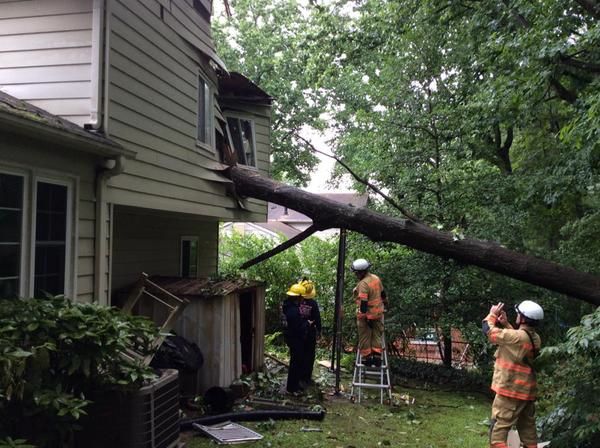 Tree Falls on House, Woman Trapped
Montgomery County firefighters helped extricate a woman who was trapped in a bedroom after a tree fell onto a house on Saturday afternoon, according to a Montgomery County fire official.
Fire and Rescue Services Spokesperson Pete Piringer said it happened at 1508 Winding Waye Lane in Silver Spring.
Piringer said the woman did not appear to be injured.
More…..Winding Waye Lane, Glenmont, occupant was trapped in bedroom & extricated after tree fell on house, no inj pic.twitter.com/cRwNqIbrzm

— Pete Piringer (@mcfrsPIO) June 27, 2015
1508 Winding Waye Lane, tree on house, occupant trapped in bedroom, but doesn't appear injured

— Pete Piringer (@mcfrsPIO) June 27, 2015
Update – 1508 Winding Waye Lane, tree on house, 1 occupant trapped, adult female was extricated pic.twitter.com/K8C4WHuRhc

— Pete Piringer (@mcfrsPIO) June 27, 2015