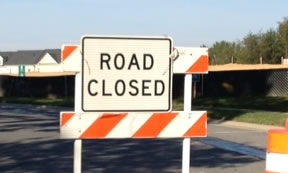 Tree on House, Scaffolding in Roadway: Wind Calls Keep First Responders Busy
High winds brought trees down and sent scaffolding into the roadway across Montgomery County last night.
Montgomery County firefighters and police were busy responding to a variety of calls from a tree on a house in Bethesda, to scaffolding in the roadway in Rockville to a tree down in Gaithersburg on North Summit Avenue near Girard Street on Feb. 2.
The National Weather Service issued a high wind advisory for Montgomery County until midnight last night.
Residents were advised to secure items outside their homes and to use caution when driving high profile vehicles.
U/D 9521 Woodley Av, Forest Glen Park, wind blew large tree onto house, occupant home, no injuries, family displaced pic.twitter.com/EMw5BqQx2D

— Pete Piringer (@mcfrsPIO) February 3, 2015
Tree on House, Woodley Av between Forsythe Ave & Newcastle Av, Forest Glen, #mcfrs units on scene! no injury! bldgs inspector enroute — Pete Piringer (@mcfrsPIO) February 3, 2015
Maryland Avenue closed between Courthouse Square and East Middle Street due to scaffolding that has been blown onto the roadway.

— Montgomery Co Police (@mcpnews) February 2, 2015
Southbound North Summit at Girard is still closed. Pepco has been notified — Montgomery Co Police (@mcpnews) February 2, 2015