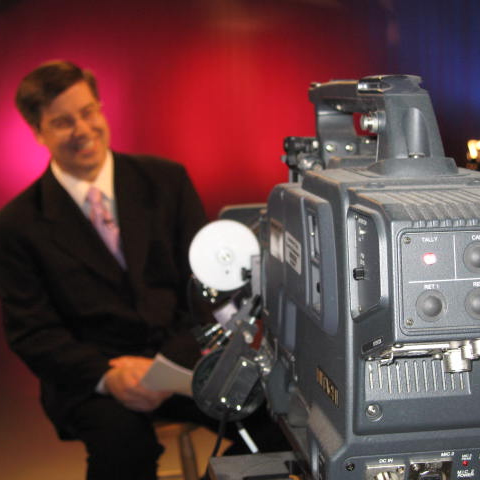 Tribute to the Career of Late MCM CEO Merlyn Reineke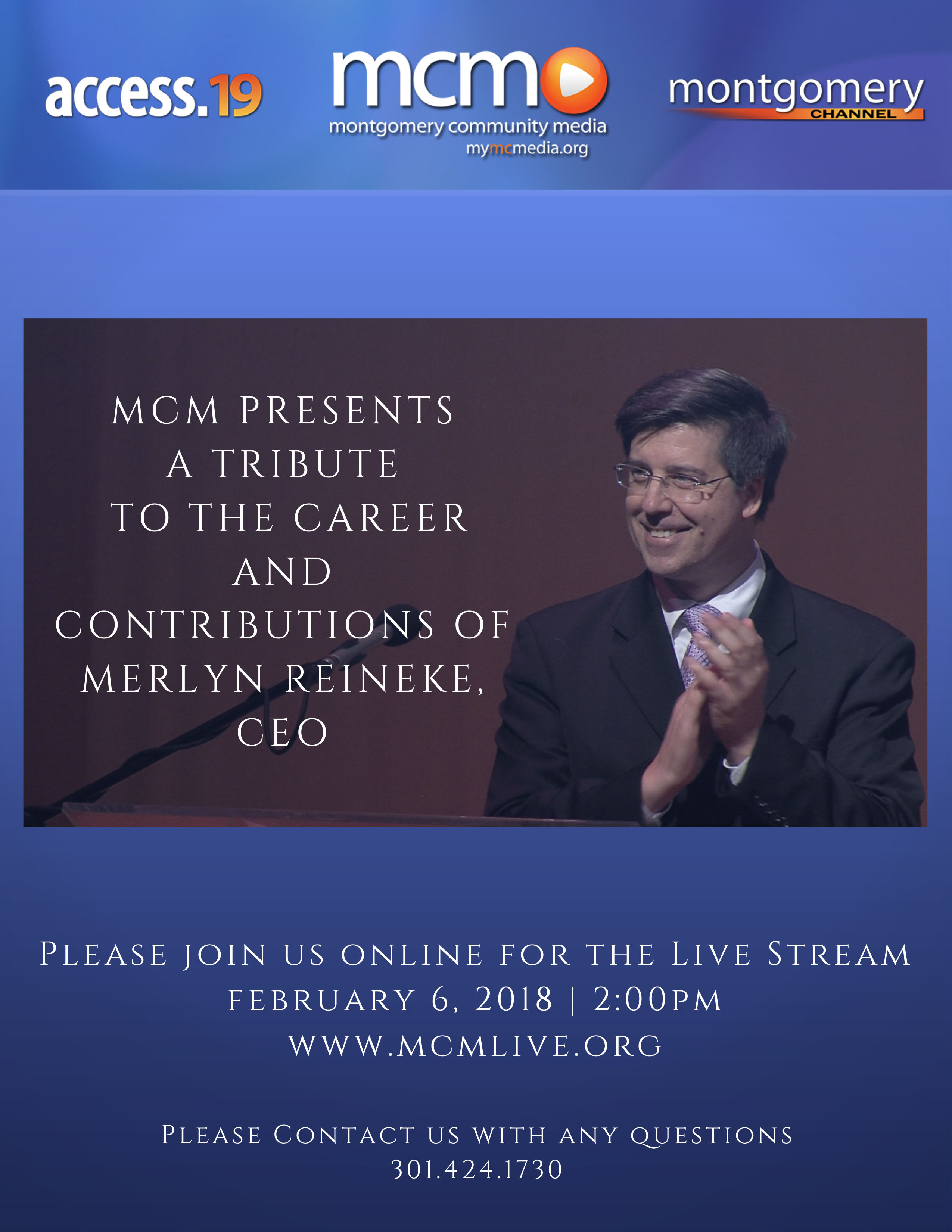 Montgomery Community Media (MCM) celebrated the career and contributions of our former Chief Executive Officer, Merlyn Reineke who died unexpectedly Dec. 22.
The tribute was streamed live and included speeches by Mike Wassenaar, Nancy Poole, Donna Keating, Jimmy Albert, Nannette Hobson, Jeffrey Slavin, and Vernon Ricks. The program for the tribute may be viewed, here.
Reineke served as the Executive Director for Montgomery Community Media for the past 9 years. He was an Emmy Award-winning television executive with more than 21 years experience in television, radio, cable and satellite services.
As the Executive Director of MCM he:
Provided leadership for one of the country's largest community television organizations, overseeing two full-time television channels and online platform with annual budget of $3 million.
Managed all aspects of organization including content development, programming, production,technology, operations, finance and fundraising.
Responsible for all revenue generating activities, generating a 300% increase in earned income within first year as Executive Director.
Successfully managed reorganization, resulting in re-branding and re-positioning that significantly increased revenues, reduced expenses and expanded viewership and web traffic.