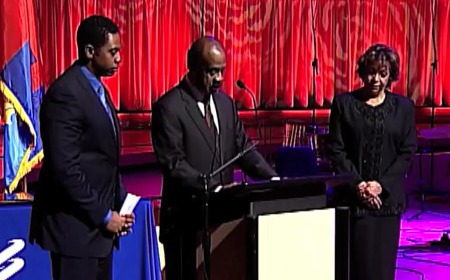 Tribute to Dr. Martin Luther King, Jr. at Strathmore (Photos & Video)
UPDATED This is the 20th year that Montgomery County has celebrated the life and legacy of Dr. Martin Luther King, Jr. with a formal tribute and musical celebration at Strathmore. MyMCMedia's Sonya Burke reports.
You can watch the entire two-hour program on the Montgomery Channel 21 beginning at 1:30 p.m. on Jan. 26. Here is a list of program dates and times:
Sunday 1/26/14 1:30PM
Monday 1/27/14 10:00PM
Tuesday 1/28/14 2:00PM
Thursday 1/30/14 9:00PM
Saturday 2/01/14 NOON
Monday 2/03/14 3:00PM
Tuesday 2/04/14 8:00PM
Wednesday 2/05/14 2:00PM
Literary Award Winners
Master Kyle Dalrymple, Grade 5, Rosemount School
Ms. Lilah Katz, Grade 6, Pyle Middle School
Ms. Starr Howard, Grade 8, Bullis School
Children of the Dream Award Winners
Ms. Ekiomoado Olumese, Grade 12, Poolesville High School
Mr. Malachi Stoll, Grade 12, Walt Whitman High School
Dance Group, Grades 9-12, Clarksburg High School
Humanitarian Award Winners
Mr. Michael Williams, Teacher, Walter Johnson High School
Mr. Anhar Karim, Grade 12, Northwest High School
MCM televised the Jan. 20 tribute and musical celebration live on Montgomery Channel 21. If you missed the broadcast, look for an encore program of the two-hour show later this month on Montgomery Channel 21.
For more information about the event and the Martin Luther King Jr. Commemorative Committee visit the County's website at http://www.montgomerycountymd.gov/HumanRights/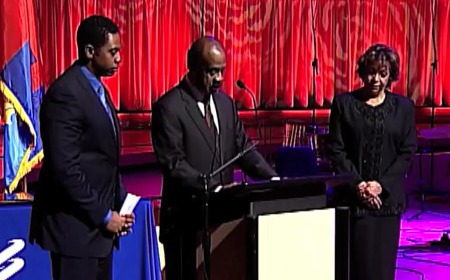 Related posts: