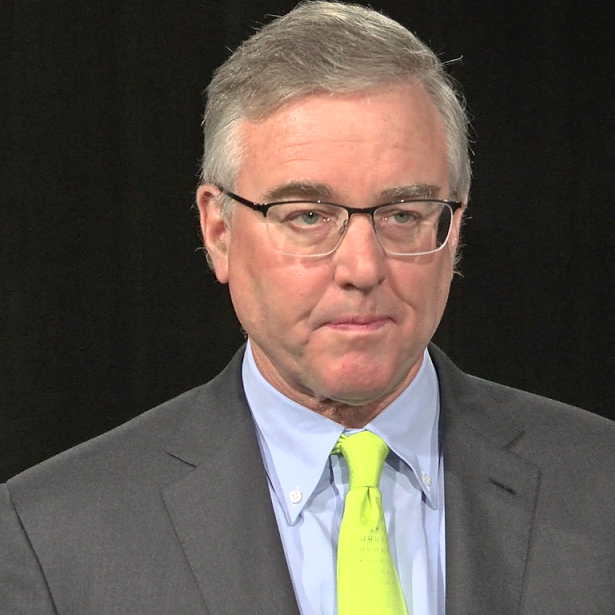 Trone Announces He Has Cancer
Congressional candidate David Trone said Monday he has cancer and will have a kidney removed.
"I am confident I will make a full recovery," said Trone, who is also a co-owner of Total Wine.
Trone, a Potomac Democrat, is seeking the 6th Congressional District seat currently held by Rep. John Delaney, another Potomac Democrat. Delaney is giving up the seat to run for president in 2020.
In an email to his contacts, Trone said he might miss a few days campaigning, but he would be "fully engaged" as a candidate.
Here is his full statement:
I want the 760,000 residents of the Sixth District and my 7,000 teammates in the Total Wine family to know that I am being treated for a localized cancer.  An abnormal lab result at the time of my annual physical exam led doctors to conduct additional tests.

On Monday, June 25, it was confirmed that I had a tumor in my urinary tract. Since then, I have undergone chemotherapy treatment at Johns Hopkins in Baltimore, a treatment that has led to a substantial reduction in the size of the tumor.

The next step in the recommended course of treatment is to remove the kidney on that side of my urinary tract.  The treatment team members believe my prognosis is positive.  They say I may miss a few days of the campaign immediately after the surgery, but nothing will interfere with my being fully engaged as a candidate and as a member of Congress after the recovery.

I am confident I will make a full recovery.

I could not have faced this challenge without unwavering love and unconditional support from June.  If anyone is a hero in this, it is June.  She has been a rock, just as she has been in over 30 years of our marriage.  Our four children have responded as every parent would want: with love, support, encouragement, and good humor since the diagnosis.
The statement included a message from Dr. Phillip Pierorazio of the Brady Urological Institute and Department of Urology at Johns Hopkins, and the Johns Hopkins Kimmel Cancer Center. Pierorazio said Trone's "prognosis is excellent."
Pierorazio wrote:
"He is being treated for a localized cancer of the genitourinary system with chemotherapy and planned surgery. The cancer is localized, and the treatment has been aggressive. The chemotherapy has reduced the size of the tumor, and we foresee no complications from the upcoming surgery to remove the kidney. His underlying health is strong, and he has fully complied with every recommendation of his treatment team.  We expect David to fully recover, to return as an active candidate, and, if elected, to carry out all of the duties of a member of the House of Representatives."