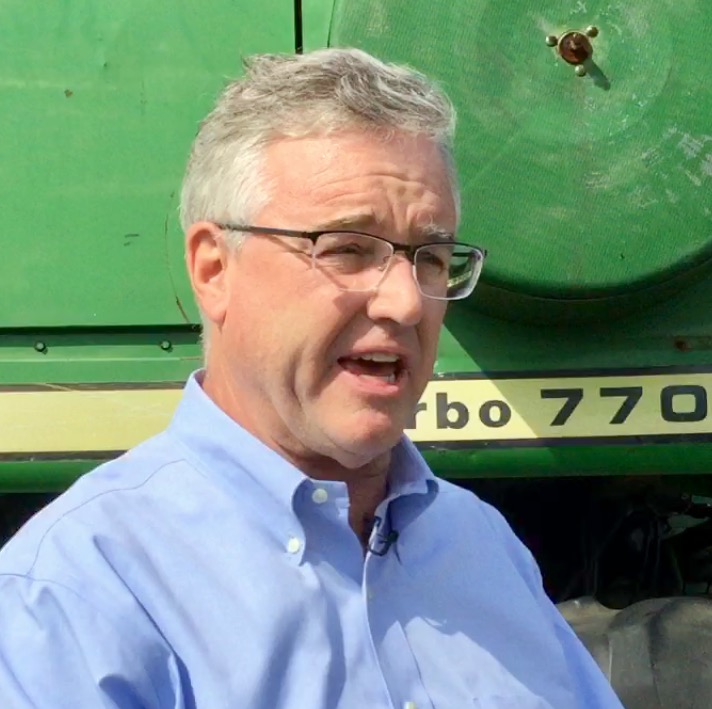 Trone Expects to Raise Lots of Small Donations to Fund Campaign (VIDEO)
David Trone, who announced his bid to be a Democratic candidate for the 6th District on Wednesday, said Sunday that he expected to collect more smaller checks from supporters than all the other candidates combined.
Trone of Potomac spent $13 million of his own money in 2016 to come in second in the race for the 8th District. This time, he said he was going to fund his campaign "the old-fashioned way" with lots of events where supporters will be encouraged to write $10 and $25 checks to his candidacy. He said he and his wife are hopeful they won't have to spend as much money.
"Our belief is we're going to have more folks writing $10 and $15 checks to us than all the other candidates combined," Trone said. He said he planned a "full, five-county campaign."
Trone spoke at Butler's Orchard in Germantown after visiting other parts of the sprawling 6th District. Here's what he said about fundraising:
In this remarks with reporters, Trone faulted President Donald Trump for choosing an education secretary who doesn't believe in public education; his failure on infrastructure, particularly I-270 and I-81; and the lack of action to address the opioid crisis. He faulted the Trump budget for calling for cuts to the National Institutes of Health.
"We're not attacking the problems," he said.
After meeting with reporters, Trone toured the orchard with Wade Butler, then left for a campaign rally at Smoky Glen in Gaithersburg.
Trone founded Total Wine and More. He said he resigned as CEO two years ago and a professional CEO is running the business now. He still owns Total Wine, he said, with his brother and children.
"I'm focused right now with public service," Trone said.
He describes why a former CEO would want to be in Congress, where he could be a back-bencher in a minority party:
He also was asked about the minimum wage. Here's what he said: