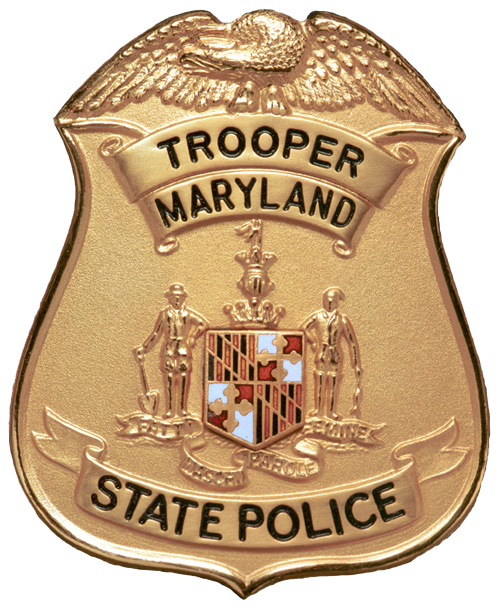 Trooper Injured in I-270 Traffic Stop
A Maryland state trooper is recovering from injuries he sustained during a traffic stop along the shoulder of I-270 in Montgomery County when a vehicle that had just struck another car ran into the back of his patrol vehicle at 6:15 p.m. on June 27.
According to police, the suspect is a 19-year-old from Montgomery County who is not being identified at this time because charges have not been filed against him. Police said charges are pending. Police said the suspect is being treated at Suburban Hospital for injuries sustained in the crash.
The trooper involved has been identified as First Sergeant Jay Robinson, who is assigned to the Commercial Vehicle Enforcement Division. Police said Robinson was treated and released from Shady Grove Hospital and is now recuperating at home.
A third driver involved in the crash is identified as Roberto Clark Jr., 43, of Frederick, who was not injured, police said.
The accident, police said, occurred as Robinson was on his way to the Rockville Barrack. According to police, Robinson stopped a Ford Focus for a traffic violation on southbound I-270 in the area of Falls Road. According to police, his unmarked Ford Expedition was parked on the shoulder behind the car he stopped and all the emergency lights in his vehicle were activated and visible from the interstate.
Police said the 19-year-old suspect, who was driving a Chrysler Concorde, was southbound on I-270 north of the stopped trooper, when he struck a Mercedes, driven by Clark. The suspect continued on and did not stop, according to police. As he approached the stopped trooper, the driver apparently lost control of his car and ran into the back of the trooper's vehicle, according to a police account. The force of the crash pushed the trooper's Ford Expedition into the Ford Focus, which then struck Robinson, who was standing in front of the car, police said. The trooper was thrown onto the hood of the Focus, according to police.
Police said the Chrysler Concorde then careened back into traffic and struck the same Mercedes a second time. The driver of the Mercedes continued south after being struck initially in an effort to obtain information about the car that struck him, according to police.
Robinson was able to get to his feet and he approached the 19-year-old driver, who was pinned in the Chrysler. Police said the driver was eating what appeared to be marijuana. According to a police summary, Robinson and a backup trooper found suspected marijuana spread across the driver's lap and the front seat of the car. Police said the troopers collected the suspected marijuana and EMS personnel extricated the suspect from the car.
The driver originally stopped was seated in her vehicle when the crash occurred amd was not injured in the incident, according to police. The investigation continues.