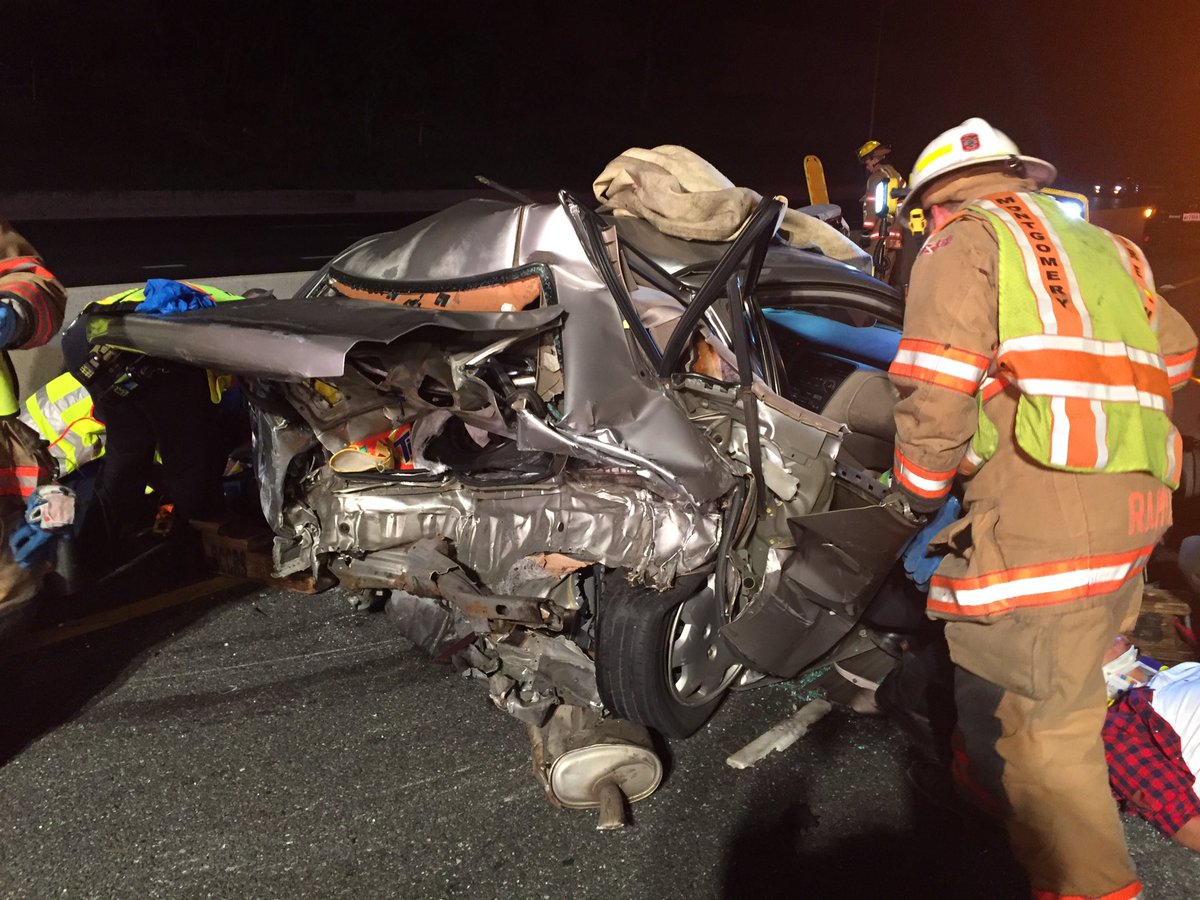 Troopers Investigate Crash on I-495 Outer Loop Near River Road
UPDATED Maryland troopers are investigating a crash that occurred overnight on the I-495 outer loop at River Road towards Virginia.
Sgt. Tim Lease of the Maryland State Police Department said the collision occurred around midnight in the middle lane of the highway. According to Lease, a car broke down on the highway and was struck by a vehicle traveling behind it.
Lease said three passengers in the vehicle with mechanical issues were transported to the hospital with minor injuries. Fire and Rescue spokesperson Pete Piringer said that three passengers were transported to the hospital on his Twitter account. He described the collision as "serious," and said the patients were transported with priority one injuries.
According to Lease, the investigation continues.
ICYMI (~midnite) Serious crash OL I495 near River Rd Cleared – EMS transported 3 Pri1 injured transports, MSP investigating https://t.co/j4zte8ep9Y

— Pete Piringer (@mcfrsPIO) May 10, 2017