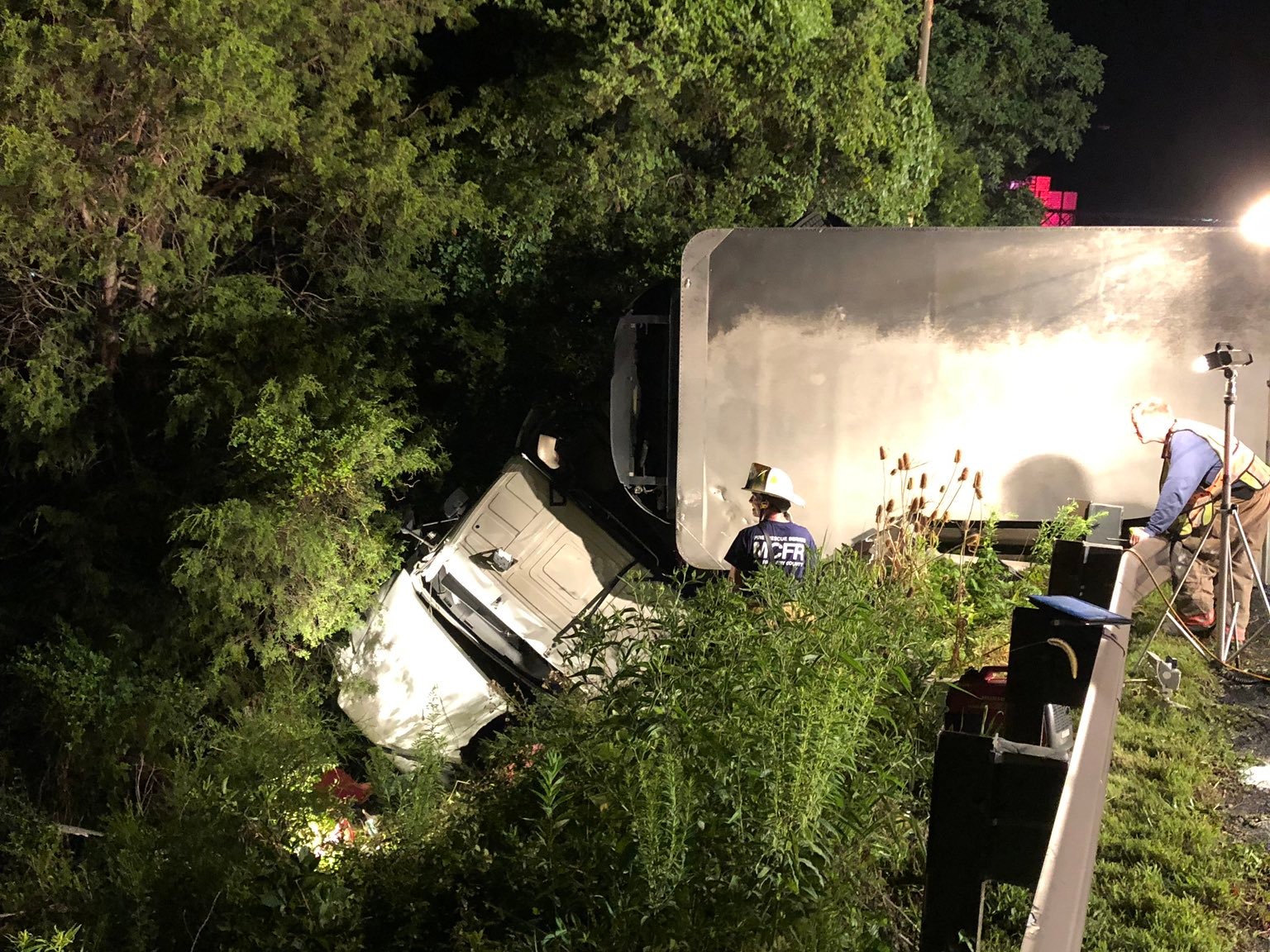 Truck Truffles Commuters on I-270
Gimme a break.
A tractor trailer loaded with candy overturned Friday morning on southbound I-270 in Germantown, Montgomery County Fire and Rescue spokesman Pete Piringer said.
Although the cargo was chocolate bars, it wasn't a sweet commute as the highway was blocked for hours after the 1 a.m. wreck.
Piringer said the incident occurred at the Md. 118 exit, where a Montgomery County police officer was involved in a traffic stop. The tractor trailer clipped the police car, sending the rig and its chocolatey contents over a guardrail.
Piringer said the tractor trailer driver required a tricky extrication, but he was sent to a hospital with non-life-threatening injuries. The police officer was not injured, he said.
ICYMI – DYK – Candy is involved, but nothing sweet about it…. Police car struck, jack-knifed & overturned TT w/ entrapment, TT driver extricated & transported w/ NLT injuries, cargo 40K lbs of Hersey Chocolate Bars & Kit Kat among other things @HersheyFire @MDSP @MDSHA https://t.co/zGUuti32nn

— Pete Piringer (@mcfrsPIO) July 26, 2019
ICYMI Traffic Advisory – SB I-270 IAO Rt128, some lanes BLOCKED (initial response ~1a) truck driver was trapped & extricated & transported w/ NLT injuries, TT cargo non-hazardous (candy), @mcfrs HazMat assisted w/ fuel 'pump-off' https://t.co/rjdH7naHpJ

— Pete Piringer (@mcfrsPIO) July 26, 2019
Update – early morning collision I270 & Rt118…. https://t.co/HE6cP7ViY2

— Pete Piringer (@mcfrsPIO) July 26, 2019