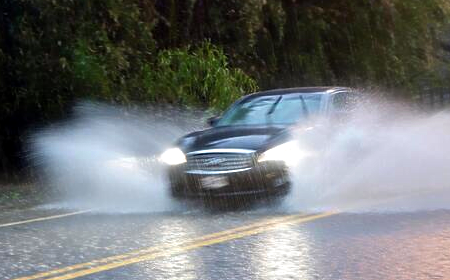 Turn Around, Don't Drown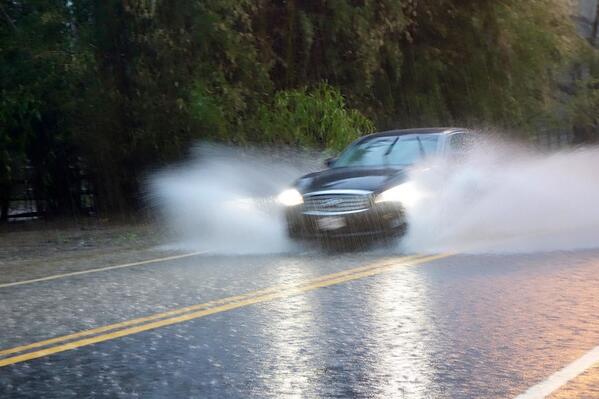 Heavy rains may lead to flash flooding today, and several Montgomery County roads are known for flooding.
Montgomery County firefighters are asking residents to be alert, and they have provided some information about what to do, and what to know, when local roads are flooding:
If a flash flood warning is issued, act immediately. Don't wait for high water to dictate your course of action.
Know your location when you are driving. If you needed rescue, would you be able to direct emergency crews to your location? Distracted driving can lead to a situation where you are stranded and unable to direct emergency crews to you.
Never drive through a flooded road or bridge. "Turn around, don't drown," and try an alternate route. In many cases, it takes far less than a foot of water to incapacitate a vehicle. It may stall, leaving you stranded, and depending on the level of water, you may not be able to open a vehicle door. Do not underestimate the power of moving water.
Watch for flooding at bridges and dips in the road. Never drive where water is over bridges or roads. "Turn around – Don't Drown." The bridges or the road could suddenly be washed out. If you're driving at night be especially careful. Often visibility is limited due to wind and rain.
Often what you can't see below the surface of the water is far more dangerous than the high levels of that water. Remember that rocks, tree limbs and other debris can be caught in moving water and can be dangerous if you are forced to walk, wade or swim through flood waters.
If you have to walk or wade through flood water, use a stick to poke the ground in front of you with each step. It can help you determine water levels, the bottom surface and the safest possible way to get to higher ground.
Six inches of water will reach the bottom of most passenger cars causing loss of control and possible stalling.
A foot of water will float many vehicles.
Two feet of rushing water can carry away most vehicles, including sport utility vehicles (SUV's) and pick-ups.
For a list of roads that tend to flood in Montgomery County, visit the division of fire rescue services website, here.
FLOOD WATCH TODAY Some MoCo Roads Susceptible to Flooding, Know Alternate Routes List of roads w/ flooding potential https://t.co/Q9fdejdsjZ

— Pete Piringer (@mcfrsPIO) February 24, 2016
Flood WATCH in effect for MoCo beginning 10a Exoect heavy rainfall that may produce localized urban flooding, especially this afternoon

— Pete Piringer (@mcfrsPIO) February 24, 2016