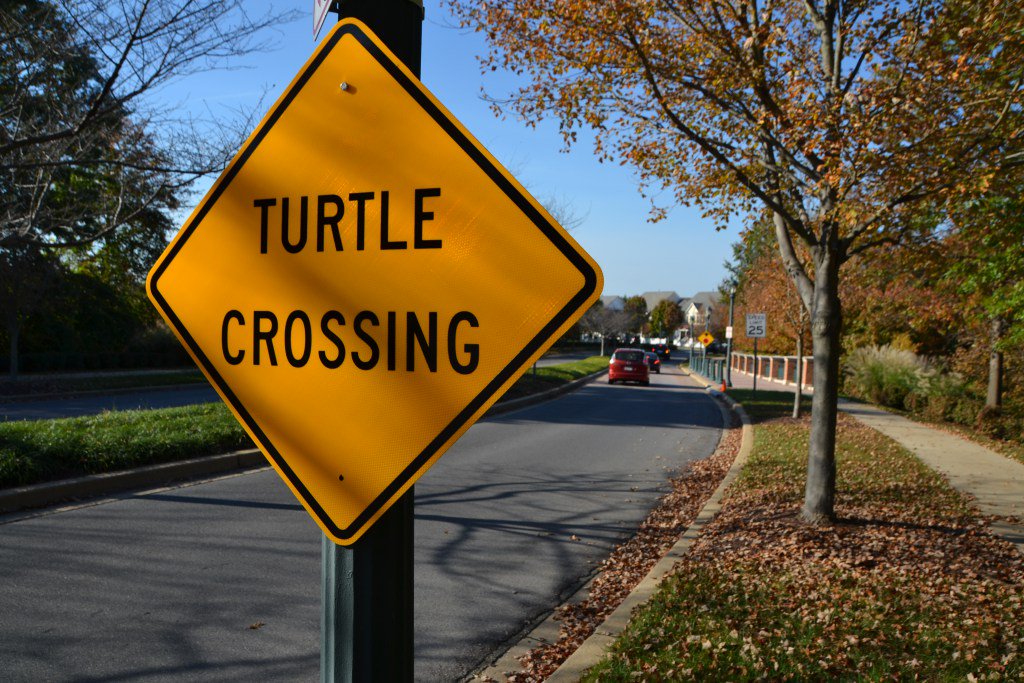 Turtle Crossing at Watkins Pond in Rockville (VIDEO)
The City of Rockville has posted Turtle Crossing signs on a local roadway in the King Farm community to alert motorists about some of the area's turtles that are migrating across the street.
Find out more in this video report by Rock 11 Now, below:
There is more information about this project on the city's website, here.
You can also find out more about the Mid-Atlantic Turtle and Tortoise Society, here.