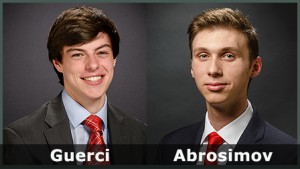 Two Candidates on Ballot for Student Member of MCPS School Board (PHOTO)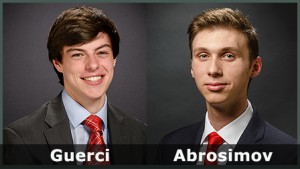 Two Montgomery County Public Schools (MCPS) students are vying to become the next Student Member of the Board of Education (SMOB).
Alexander Abrosimov, a sophomore from Richard Montgomery is running against current SMOB Eric Guerci, a junior from Bethesda-Chevy Chase High.
According to a MCPS news release, the Student Member of the Board provides the student viewpoint on education issues. The SMOB also earns social studies credit and a minimum of 250 hours of Student Service Learning (SSL) hours. A $5,000 college scholarship is also awarded to the student member, after serving a full term, the news release stated.
This year the SMOB may have expanded rights. A bill to allow the Montgomery County SMOB to vote on issues including; capital and operating budgets, school closings, reopenings, boundaries, and collective bargaining, passed through the Maryland General Assembly in March. The legislation, which is scheduled to go into effect July 1, now has to be signed by Maryland Governor Larry Hogan.
High school and middle school students will have the opportunity to vote for the SMOB on Wednesday, April 27.