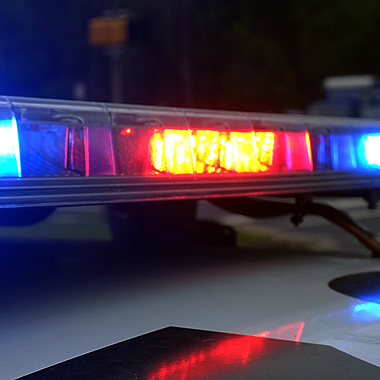 Update: Two-Car Crash in Aspen Hill Kills One Driver, Police Say
Update, 7:30 a.m.: Two pickup trucks collided at Georgia and Hewitt avenues, killing one driver, a Montgomery County statement said.
The crash occurred about 1:30 a.m. Wednesday, police said.
A man driving a 2007 Nissan Frontier was traveling northbound on Georgia Avenue when, for reasons still under investigation, he struck a 2017 Toyota Tacoma, which was trying to turn left from westbound Hewitt Avenue onto southbound Georgia Avenue.
Both drivers were taken to Suburban Hospital.
The driver of the Nissan died from his injuries at the hospital, police said.
The driver of the Toyota suffered nonlife-threatening injuries and received treatment at the hospital. He is being identified as Israel A. Vasquez Bonilla, 50, of the 3400 block of Hewitt Avenue, police said.
The identity of the driver of the Nissan will be released once family has been notified, police said.
The investigation of this collision continues. Anyone with information regarding this crash is asked to contact the Collision Reconstruction Unit at 240-773-6620. Callers may remain anonymous.
Original post: A two-car crash in Aspen Hill killed a driver, Montgomery County police said via Twitter.
The crash occurred on Georgia Avenue at Hewitt Avenue, police said.
The drivers of both vehicles were taken to local hospitals. One died from his injuries, police said.
The crash has closed southbound Georgia Avenue at Aspen Hill Road, and northbound Georgia Avenue at Verona Drive. The closures will last through the morning commute.
Police are urging commuters to use Connecticut Avenue and Layhill Road.
Fatal Crash investigation on Georgia Avenue between Aspen Road and Hewitt Avenue. Occurred at 1:49 am involving two vehicles, each driven by a male. Both drivers were transported to local hospital(s). One driver succumbed to his injuries after transport. More

— Montgomery Co Police (@mcpnews) December 6, 2017
(Cont) Fatal Crash closes S/B Georgia Ave at Aspen Hill Rd and N/B Georgia at Verona Dr. This will last thru the am commute. Drivers are urged to use Conn Ave and Layhill Rd for north-south travel, expect delays, plan for more time. Updates as changes occur.

— Montgomery Co Police (@mcpnews) December 6, 2017
Traffic incident closes Georgia Ave. (MD-97) in both directions between Aspen Hill Rd. and Verona Dr. Expect significant delays. Seek alternate route.

— MC Emergency Mgmt (@ReadyMontgomery) December 6, 2017