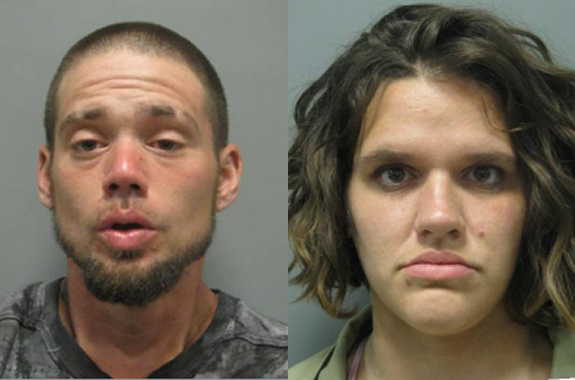 Two Charged with Firearm-Related Offenses and Drug Possession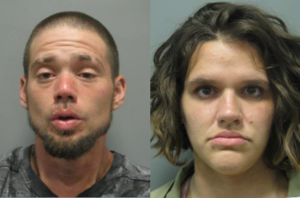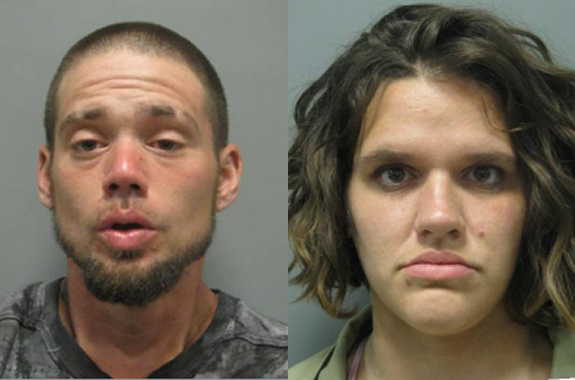 A man and woman from Fairfax, Virginia have been arrested and charged with auto theft, firearm-related offenses, and possession of methamphetamine and heroin.
According to a press release obtained from the Montgomery County Police Department, 33 year-old Kevin Salisbury and 28 year-old Courtney Rucker, were arrested Aug. 6 in Silver Spring. A police officer noticed the couple rummaging through a car parked in the 7-Eleven at 7980 Georgia Avenue.
An investigation revealed that the car the couple were driving was stolen from Franklin County, Virginia.  Salisbury had six felony warrants for his arrest.
According to the police, three firearms were found in the car. They included a loaded revolver, a rifle, and a shotgun, and ammunition. Methamphetamine, heroin, and drug paraphernalia were also located in the car.
Both Salisbury and Rucker have prior criminal convictions which prohibit them from possessing firearms. Police believe the firearms were stolen.
Police say Salisbury and Rucker are currently being held without bond.