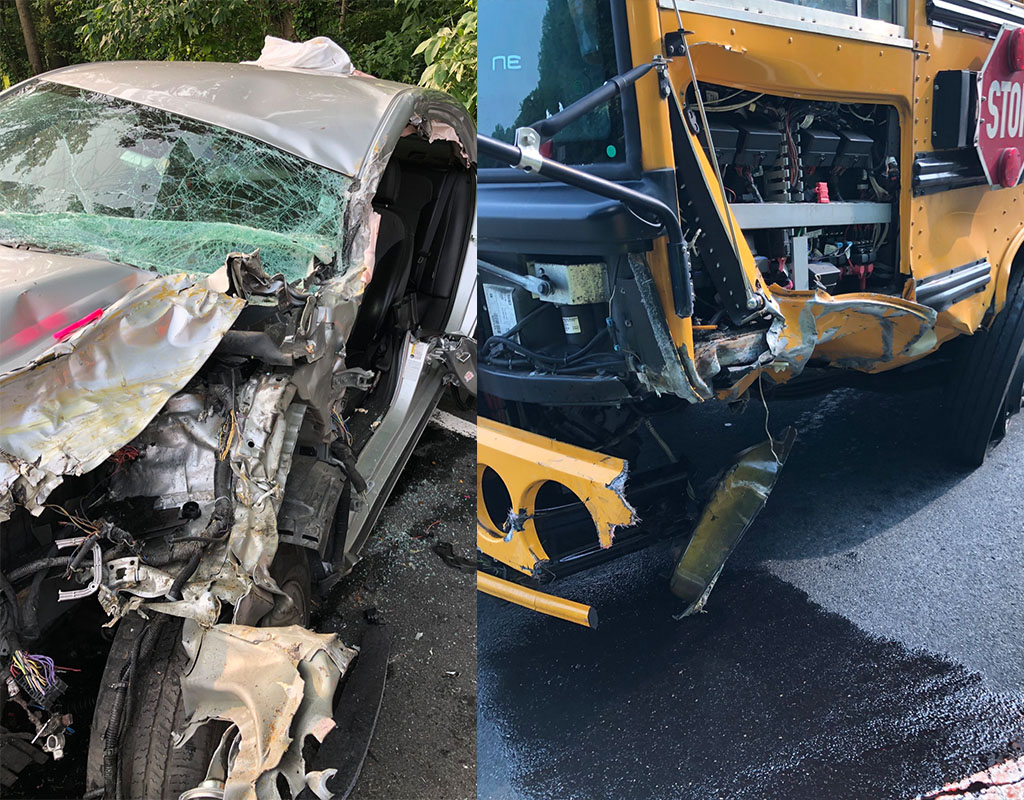 Two Injured in School Bus Crash in Olney, No Students On Board
Fire officials say that two people were injured Wednesday morning in a "head-on collision" between a car and a school bus on Route 108 and Volunteer Drive in Olney. No students, or other passengers, were on board the bus at the time of the accident.
The accident happened around 8:15 a.m. Pete Piringer, the spokesperson for Montgomery County Fire and Rescue tweeted that the two individuals were taken to a nearby trauma center.
Tweets below provide more details about the accident from fire officials.
Rt 108 @ Volunteer Dr (Olney) car vs. MCPS bus (NO students onboard) Two priority 2 pt. to a local trauma center. Road is closed in both directions. @mcfrsPIO pic.twitter.com/wqbsSfwdQy

— Jason Blake (@mcfrsPIO7) June 5, 2019
(~815a initial @mcfrs dispatch) Rt108 & Volunteer Dr, no passengers on school bus, @MCFRS_EMIHS evaluating 2 patients, incl 1 NLT trauma https://t.co/RuSNLI0h4a

— Pete Piringer (@mcfrsPIO) June 5, 2019
ICYMI (~815a) Olney-Laytonsville Rd Rt 108 @ Volunteer Dr, car vs. unoccupied @MCPS school bus (NO students onboard) @MCFRS_EMIHS transported 2 Pri2 trauma patients, Road was closed in both directions. pic.twitter.com/7kM4Xn2EJ9

— Pete Piringer (@mcfrsPIO) June 5, 2019
Update – Rt108 & Volunteer Dr, school bus (driver only) no passengers, driver of car is trapped, @MCFRS_EMIHS evaluating 2 patients https://t.co/S5WLSGqamg

— Pete Piringer (@mcfrsPIO) June 5, 2019