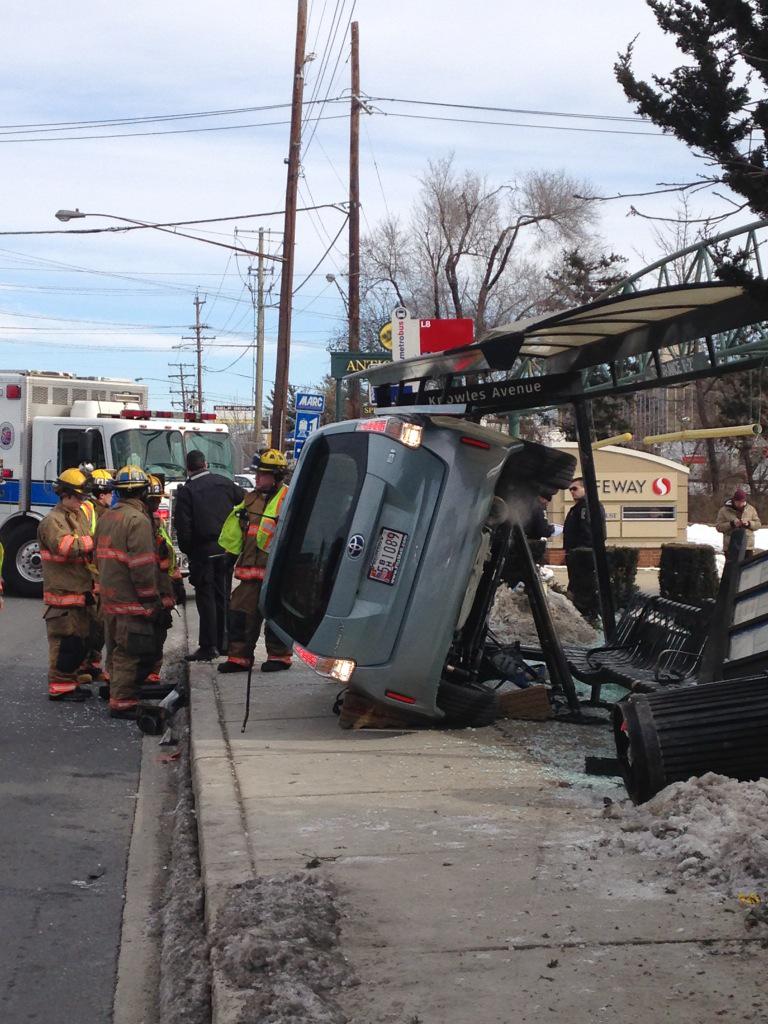 Two Injured When Car Hits Them at Kensington Bus Stop (PHOTOS)
Two people were injured when a car struck them as they were waiting for a bus along Connecticut Avenue Saturday morning.
According to Montgomery County Fire and Rescue Spokesman Pete Piringer, the two hit were an 18-year-old girl and a 63-year-old man. The driver who hit them was also injured.
Northbound Connecticut Avenue lanes are blocked at Howard Avenue.
U/D – Conn Av/Howard Av, EMS evaluated 3, 1 driver, 2 at bus stop. 2 EMS transports; 18F, Pri2 trauma; 63M, NLT inj pic.twitter.com/CpSmbJwLus

— Pete Piringer (@mcfrsPIO) February 28, 2015
U\D – NB Connecticut Av near Howard Av, Kensington, EMS evaluating 2 injuries, car ran onto bus stop & struck person pic.twitter.com/MEsNzUlcbP

— Pete Piringer (@mcfrsPIO) February 28, 2015