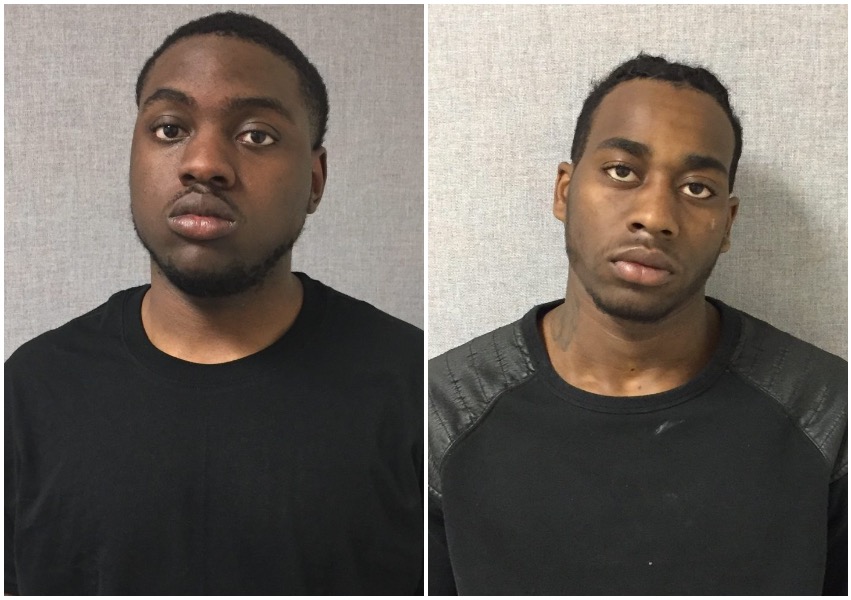 Two Men Arrested for Montgomery Village Homicide
Two men have been charged in a homicide that took place in Montgomery Village on Feb. 10, Montgomery County police said.
Samuel Fayomi Brown, 20, of the 7000 block of Highview Terrace in Hyattsville and Tierek Ty Jay Thomas, 20, of the 1300 block of 5th Street NW, Washington, have been charged in the death of Wassi Harron Raheem Young, 20, of Vermont Avenue in Hyattsville, a police statement said.
Both were held in lieu of bail, according to online court records.
Police said they were charged with first-degree murder, attempted first-degree murder, armed robbery and conspiracy to commit armed robbery. Brown and Thomas were ordered to be held on bond.
About 2 p.m. Feb. 10, Hawk Run Terrace residents made several calls to 911 about a shooting that had just occurred in the 8500 block of the street, police said. Officers found Young in the parking lot area of the neighborhood suffering from an apparent gunshot wound; he died from his wounds there, police said.
Brown and Thomas were arrested Thursday at separate locations in Prince George's County, police said.
"Due to the ongoing investigation, no additional details will be released by the Department at this time," the police statement said.