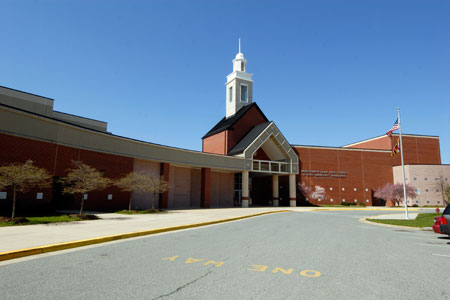 Two Montgomery Blair Students Named Finalists in Intel Science Talent Search
Two Montgomery Blair High School students have been named finalists in the 2016 Intel Science Talent Search, one of the most prestigious high school science competitions in the nation. The two students are among 40 finalists nationwide and account for all but one of the three finalists in the state of Maryland.
The two finalists and their projects are:
Arnold Mong, Montgomery Blair High School, Exposing Non-Classical Properties of the Greenberger-Horne-Zeilinger States in Perfect Correlation Cases.
Josephine Jessica Yu, Montgomery Blair High School, Lattice and Continuum Models of Solitons and Vortices in Bilayer Graphene.
The finalists will gather March 10–16 in Washington, D.C., to compete for three Medal of Distinction awards of $150,000 each, which will be given to students who show exceptional scientific potential in three areas: basic research, global good, and innovation.
In January, the Society for Science and the Public announced the names of 300 semifinalists, who were chosen from a pool of nearly 1,800 entries.  Fourteen Montgomery County Public Schools students were chosen as semifinalists, accounting for all but four of the 18 semifinalists in the state of Maryland.
Great conversation with our Intel Science Talent Search Finalists: Seniors, Josephine Yu & Arnold Mong! Great work! pic.twitter.com/5EytQdmmQt

— Renay Johnson (@blairprincipal) February 3, 2016