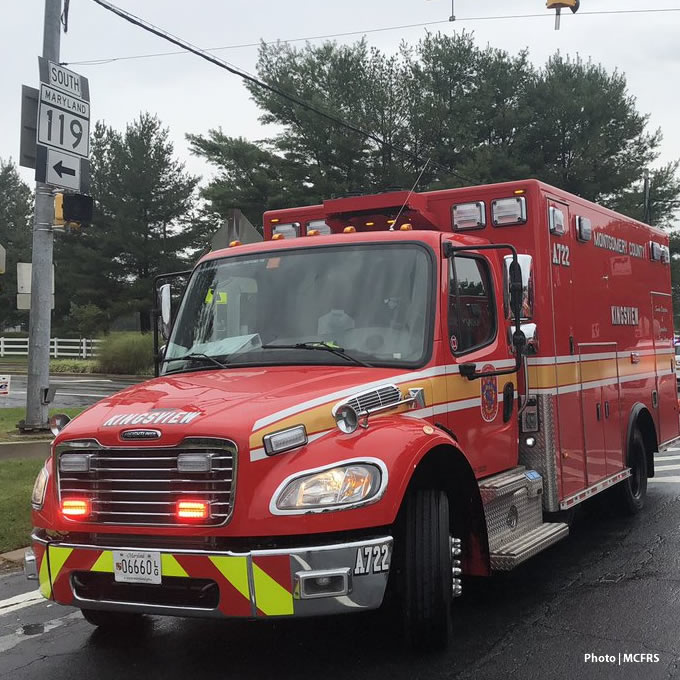 Two Northwest High School Students Struck by Car
Two Northwest High School students were struck by a car Monday afternoon crossing Great Seneca Highway at Richter Farm Road, according to a statement from the school's principal.
Principal Jimmy D'Andrea, on a message distributed on Twitter, said emergency responders took the students to a local hospital where they have non-life-threatening injuries.
The students were hit at 2:35 p.m., D'Andrea said.
A tweet from Montgomery County Fire and Rescue spokesman Pete Piringer said the incident blocked some lanes at Richter Farm Rd, Clopper Mill Rd and Great Seneca Highway.
Northwest High is at 13501 Richter Farm Road.
D'Andrea said the school administration was working with Montgomery County police to review the incident and "to ensure that all students are able to travel safely to and from school."
This is the second time students have been struck by passing cars in about a week. On Oct. 9, four Kennedy High School students were hit when two cars collided on Georgia Avenue.
Here is D'Andrea's message to the Northwest Community:
The following e-mail message was sent to all parents/guardians a few minutes ago. Two students were struck by a car right after dismissal today. Thankfully they have non-life-threatening injuries. I know our entire community wishes them a speedy recovery! pic.twitter.com/wOx4S29ej2

— Jimmy D'Andrea (@NorthwestJags) October 15, 2018
Here's a tweet from Piringer:
Traffic Advisory – SB Rt119 Great Seneca Hwy & EB Richter Farm Rd BLOCKED https://t.co/xnHkFDw2N8

— Pete Piringer (@mcfrsPIO) October 15, 2018
Previous Post: