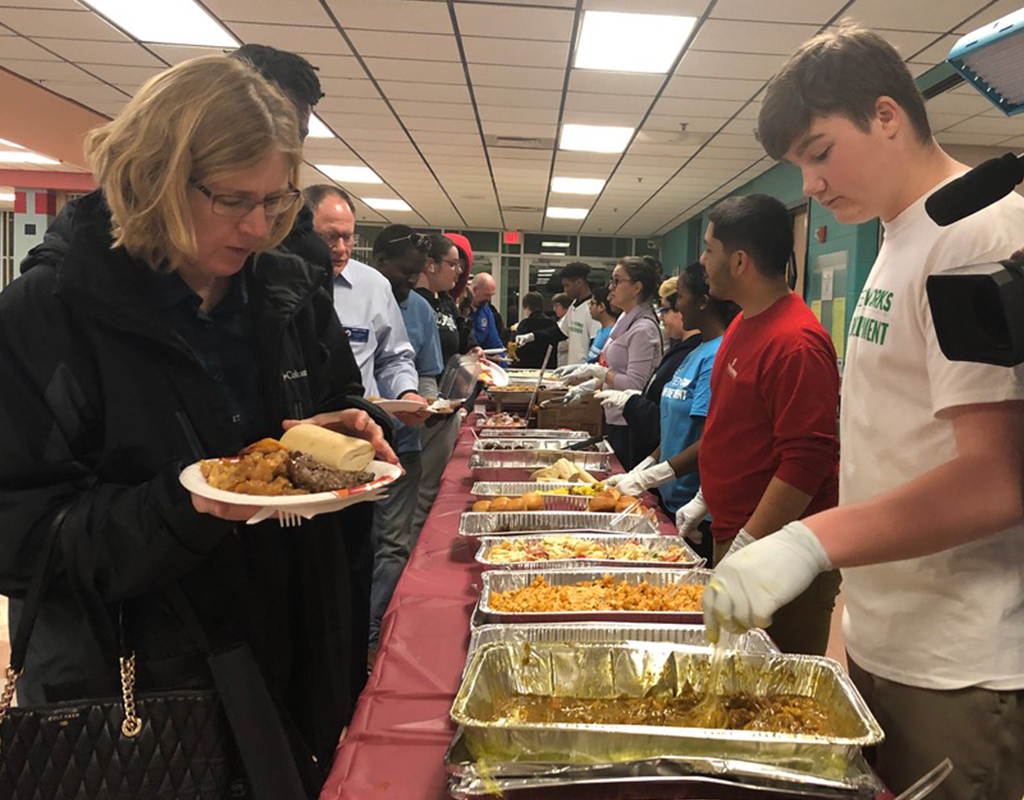 Two Weeks After Government Re-Opens, Federal Workers Attend Potluck at Blair
Two weeks since the federal government re-opened Montgomery County Fire & Rescue Services organized a potluck dinner for those community members who were hurt by the shutdown. The event took place Friday night at Montgomery Blair High School in Silver Spring.
Charles Bailey, division chief for the Fire and Rescue Services, said Lt. Irvin Smith, Capt. David Kennedy, Capt. Ty DeMent were instrumental in planning the event.
The event was initially planned before the government was re-opened in collaboration with Councilmembers Tom Hucker and Will Jawando as one of Chef José Andrés's World Central Dinner "#ChefsForFeds" dinners. Once the government re-opened, the event remained scheduled because some community members are still hurting from the shutdown.
Montgomery County Councilmembers and furloughed workers who were in attendance also expressed concerns about the possibility of the government closing again on February 15.
County Executive Marc Elrich showed up to the event to support the councilmembers and fire department. He too was concerned about another shutdown.
Although Montgomery County had resources to help furloughed workers and federal contractors during the monthlong shutdown, Elrich admitted that the county can only help in a limited way.
Unlike Elrich, Rep. Jamie Raskin felt confident that the government would stay open on February 15.
"I'm cautiously optimistic about what's coming out of this bipartisan conference committee. I don't think that the president and the Republicans are going to do this again to us," said Raskin. "I think that they learned their lesson that the people hate the idea that politicians are going to start using a government shutdown to get leverage on a policy dispute."
Raskin also said he's working on a bill that would get the "low paid private contract employees" paid.
Photos From the Dinner at Blair High School
Previous Posts
José Andrés's World Central Kitchen Heads to Blair High School