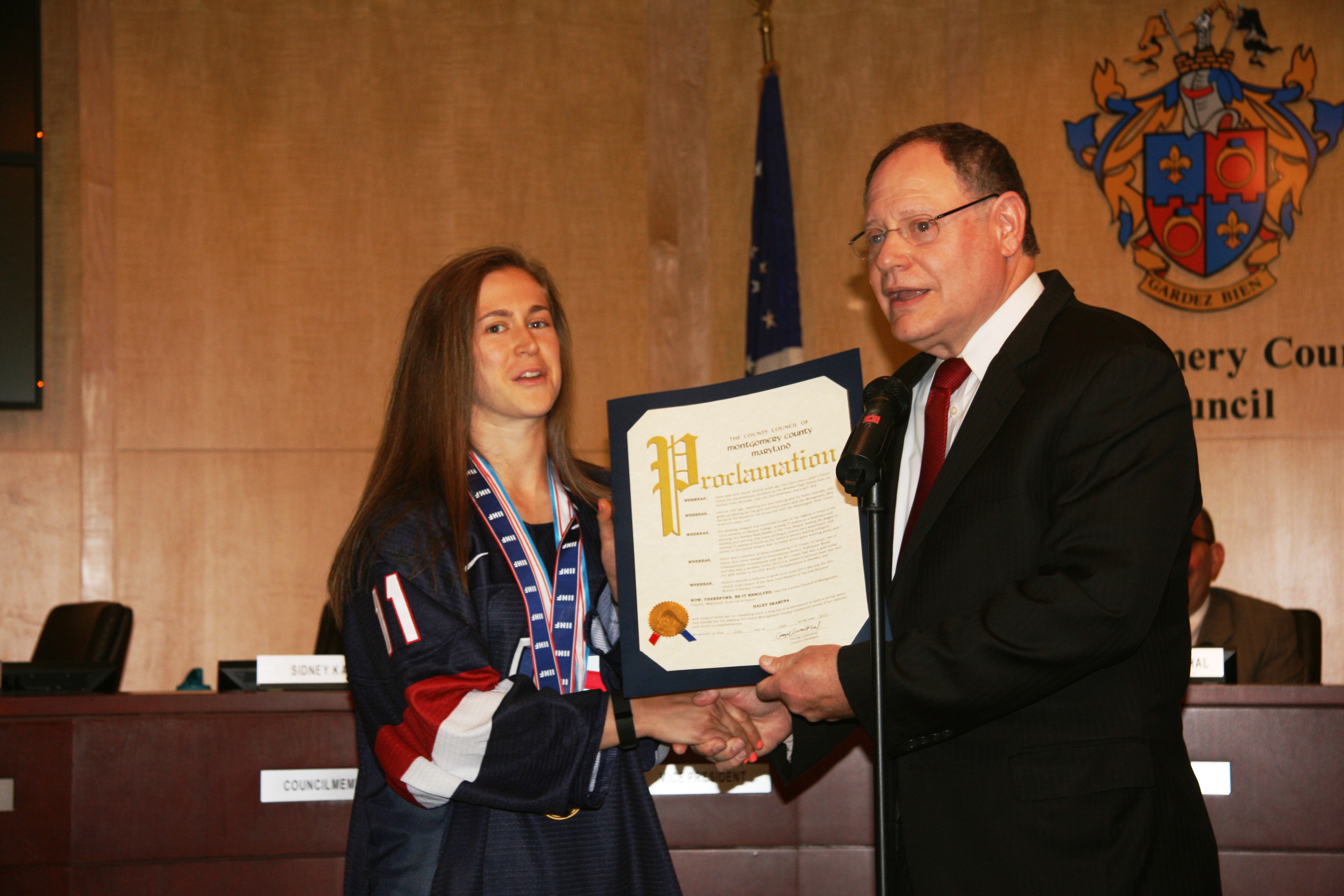 U.S. Gold Medalist Winner Haley Skarupa to be Honored by County Officials
Montgomery County Executive Ike Leggett is expected to join the Montgomery County Council to congratulate Haley Skarupa, a member of the U.S. Women's Olympic Ice Hockey Team, for winning an Olympic gold medal at the 2018 Winter Olympic Games, according to a news release.
County officials will present Skarupa, a Montgomery County native, with a proclamation to recognize her achievements with the U.S. Women's Olympic Ice Hockey team, who earned their first gold medal after defeating Canada 3-2 in the 2018 Winter Olympics held in Pyeong Chang, South Korea.
"It is quite an honor to recognize Haley Skarupa for her gold medal performance in Pyeong Chang during the Winter Olympics," said Councilmember Katz. "We have so many talented residents in District 3 but this accomplishment really sets Haley apart."
In addition to Skarupa being an Olympic gold medal winner, she also has won three International Ice Hockey Federation Women's World Championships and three Four Nations Cups.
"I am so proud of Haley for accomplishing her dream to be on the U.S. Women's Ice Hockey Team and compete in the 2018 Olympic Winter Games," said County Executive Ike Leggett. "Haley earned her gold medal through hard work and perseverance. It was not easy, but she refused to give up. Montgomery County is home to the brightest and most talented youth in the world and Haley is an inspiration to any young person who is working hard to achieve their goals and reach their full potential."