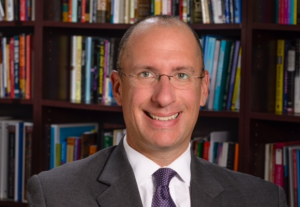 Uncertainty About Starr's Future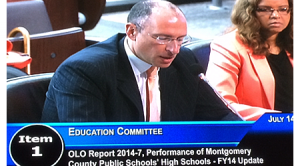 UPDATED As questions are raised about the future of Montgomery County Public Schools (MCPS) Superintendent Joshua Starr, Councilmember Craig Rice and County Executive Isiah Leggett are sharing their thoughts on the superintendent's future.
Starr's contract expires June 30, but school board policy requires the superintendent to indicate whether he wants his contract to be renewed by Feb. 1. The board then has until March 1 to make its decision to renew or terminate the contract.
Despite several closed door meetings, there has been no official word from the school board about the status of Starr's contract.
Rice, who chairs the Council's Education Committee, said he is concerned about what happens if there is a change in the district's leadership and  he's concerned about advancing priorities and the progress already made by the school district if Starr leaves the post.
In addition, Rice noted he and Starr have scheduled five community meetings for March across the county to talk about the schools budget and potential cuts with residents. What happens to that outreach if there is a change? Rice said he doesn't know.
It's also unknown if Starr will attend the upcoming Education Committee meetings set for Jan. 29 and Feb. 2.
When asked today about the superintendent's status and future, Montgomery County Executive Ike Leggett said he believes the superintendent has done a good job.
As for Dr. Starr, he is not responding to requests for a comment about his contract.
"Dr. Starr is not going to do any interviews at this time," said Dana Tofig, MCPS spokesperson, in an email response to a MyMCmedia request for an interview with the superintendent.
Related: