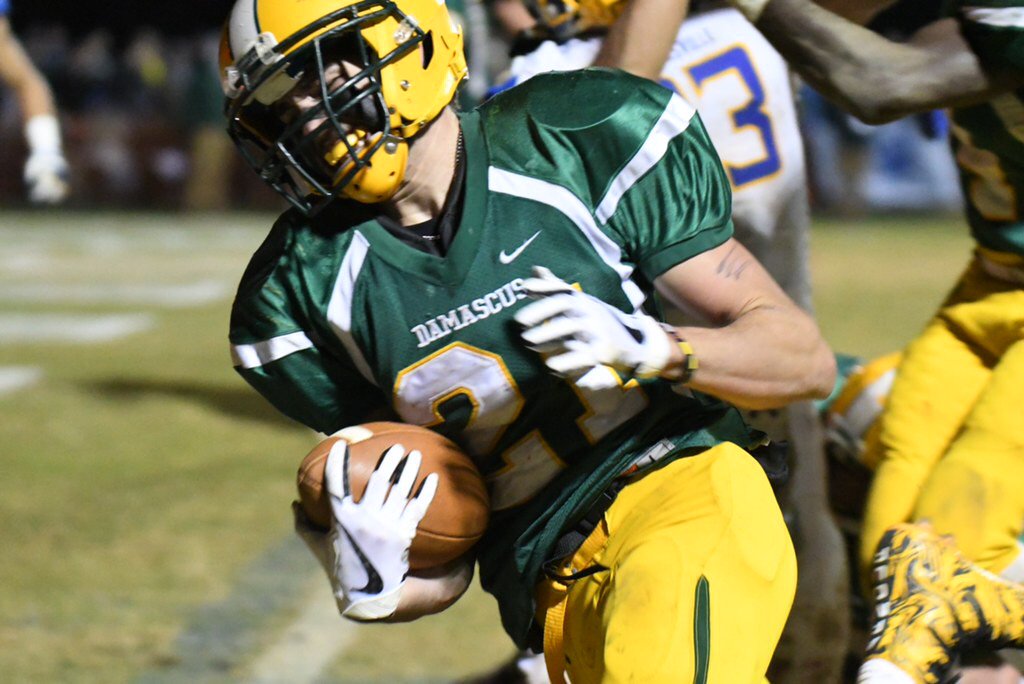 Undefeated Damascus Swarmin' Hornets to Play for 2A State Title
The undefeated Damascus Swarmin' Hornets will play for the 2A state championship game. This will be their fourth year in a row they are in the state championship.
On Friday night, Damascus beat Glenelg in the semi-final game, 42-7.
Damascus will play Gwynn Park for the state title on Dec. 2nd at Navy-Marine Corps Memorial Stadium in Annapolis.
You can find tickets, here.
Damascus is headed to the Maryland State Championships for the 4th year in row after 42-7 win over Glenelg. #mocofb pic.twitter.com/86qkZbj51i

— Michael Cornejo (@MikeCornejo) November 25, 2017
Damascus football has won 54, lost just 1 since 2014. They're one win away from a 3rd consecutive State Championship trophy, and a MOCO record 42 straight wins. #mocofb

— Michael Cornejo (@MikeCornejo) November 25, 2017
Huge night on the gridiron for @MCPS ?! @QO_FOOTBALL advances to 4A @MPSSAA_Org State Championship Game, while @DmassFootball will play for the 2A title! Congratulations! @QOAthletics @DHS_Hornets @MCPSAthletics

— Jeff Sullivan (@mcpsad) November 25, 2017
The Damascus team breaks it down for the final time on their home field in 2017 after a dominant 42-7 win over Glenelg. #mocofb pic.twitter.com/LRtVkQcR1s

— Matthew Miller (@MattMiller8389) November 25, 2017
Huge night on the gridiron for @MCPS ?! @QO_FOOTBALL advances to 4A @MPSSAA_Org State Championship Game, while @DmassFootball will play for the 2A title! Congratulations! @QOAthletics @DHS_Hornets @MCPSAthletics

— Jeff Sullivan (@mcpsad) November 25, 2017
Seniors Matthew Betterelli, Jordan Funk & Michael Jurgens have literally paved the way during Damascus' dominant run of 41 consecutive wins & 4 straight state finals. #mocofb pic.twitter.com/tlYWvDBZkG

— Matthew Miller (@MattMiller8389) November 25, 2017
A great night to be a Hornet! pic.twitter.com/8BR07lvkwL

— Casey Crouse (@DHS_Principal) November 25, 2017