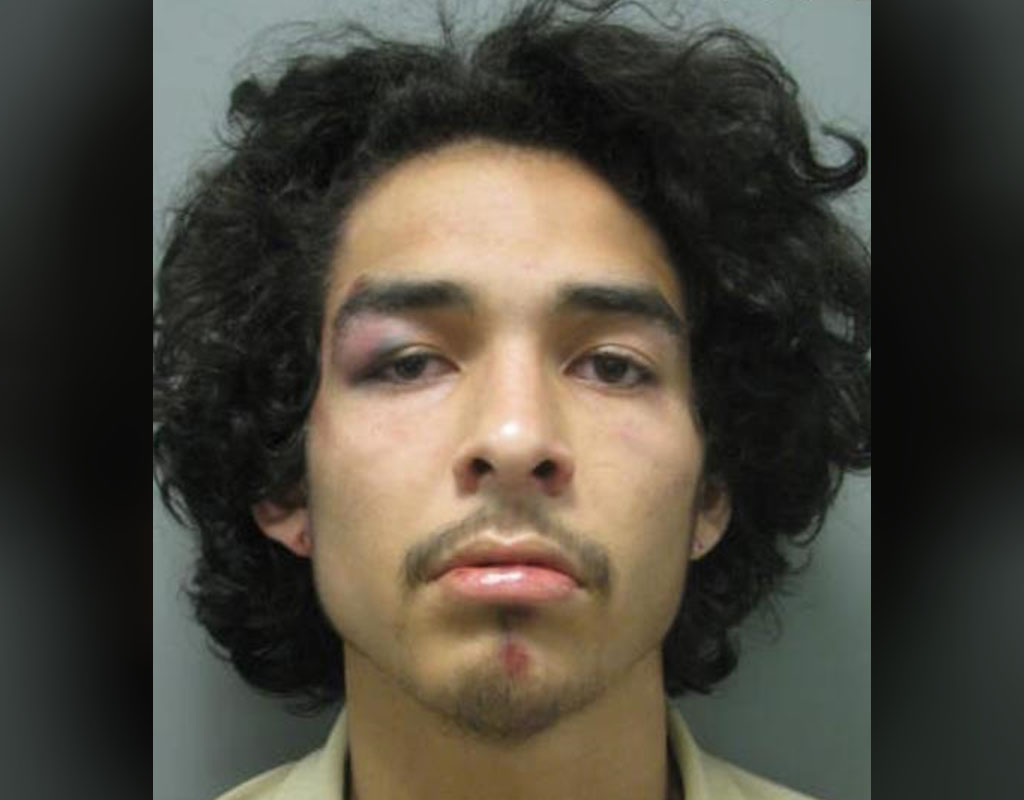 Undercover Cop Suspended After Using Force on Man Facing Drug Charges
Police Identify Officer, Arrestee Shown in Viral Video
A Montgomery County police officer has had his police powers suspended, a reaction to the viral videos of an Aspen Hill arrest.
In one video, Police Officer III Kevin Moris, an undercover cop, can be seen kneeing a suspect while he was already restrained, lying flat on a sidewalk.
The man who was arrested in the video is 19-year-old Arnaldo Pesoa of Silver Spring. Pesoa's mugshot shows wounds on his chin and above his right eye.
A statement from Montgomery County Police Department says that Moris has been reassigned to "administrative duties" as MCPD further investigates the incident.  Moris's use of force will be investigated by the Criminal Investigations Division and once the investigation is complete, the findings will be referred to Montgomery County State's Attorney's Office to review.
The videos of the incident have gone viral on social media, leading Montgomery County officials to release statements calling for a complete investigation.
According to police, Pesoa has been charged with "one count of possession of a controlled dangerous substance, one count of attempt distribution of a controlled dangerous substance, one count of resisting arrest, and one count of second-degree assault."
Police say Pesoa was taken to the Central Processing Unit. Court records show he was released Thursday after posting a $5,000 bond.
Police Answer Questions About Incident in Aspen Hill Involving Use of Force
Capt. Tom Jordan, a spokesperson for MCPD, met with members of the media Friday afternoon to discuss the viral videos showing an MCPD officer using force on a man at a McDonald's in Aspen Hill. (The press conference took place before police released a statement identifying the officer involved in the incident, as well as contextual details).
Jordan said that the arrest occurred in the early evening on Wednesday. A police officer observed suspicious activity, initiated contact with Pesoa, and — from there — MCPD is investigating the reasons why videos show officers using force in their interactions with Pesoa.
The statement from MCPD offers more details. Police say that Wheaton District officers "were conducting an undercover operation regarding a suspect selling psilocybin mushrooms in the Aspen Hill area."
The officers, who were wearing plain clothes, located Pesoa inside of a McDonald's in the Aspen Hill Shopping Center located on Connecticut Avenue. Police say the officers attempted to arrest Pesoa for selling and distributing psilocybin mushrooms in the Aspen Hill area, but he resisted arrest and "became disorderly."
Officers removed Pesoa from the McDonalds and outside police say Pesoa continued resisting arrest. (Outside of McDonald's is where a video shows Moris kneeing Pesoa.)
(Note, some readers might find the contents of the video and the tweet offensive.)
Aye y'all get this viral for me my bro peso got slam for no reason fuck y'all MOCO police I swear y'all niggas pussy y'all wanna treat us like dogs we gonna treat y'all like dogs we gonna show y'all how we do police @mcpnews pic.twitter.com/rTixtw0wOf

— PLU$XANZ (@PLUSXANZ) July 4, 2019
Jordan told reporters, "Using force is, unfortunately, part of a police officer's job, no matter whether it's here or anywhere else. What we have to determine is whether the amount of force used was reasonable. We have to determine whether it's that or whether it's excessive."
Police say that the internal investigation into this incident is ongoing and anyone with information can contact the Internal Affairs Division at 240-773-6000.
"We are committed to bringing the highest quality of policing to our communities and increasing the trust that's in the communities," said Jordan. "What we can commit to is doing a fair, full, and complete investigation."
Previous Posts
UPDATE: Investigation into Use of Force to Go to State's Attorney