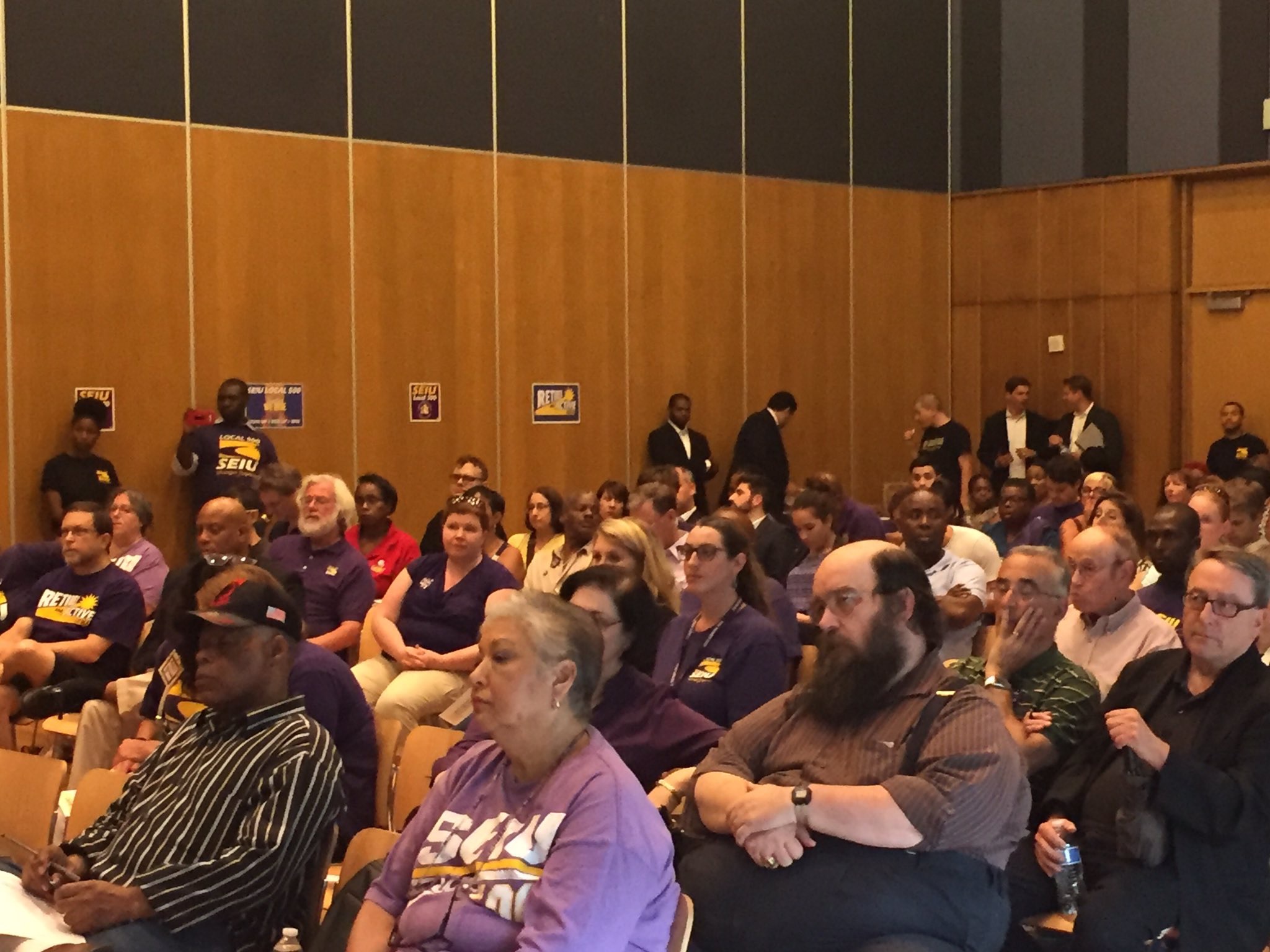 Union Hears from Democratic Candidates for Governor (PHOTOS & VIDEO)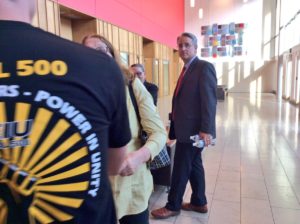 Four potential Democratic gubernatorial candidates appeared before members of SEIU Local 500 on Wednesday night making their pitches on what they would do for progressive causes in Annapolis.
Each candidate addressed union members for about 30 minutes, making statements and answering questions at the Silver Spring Civic Building. No two candidates shared the room simultaneously.
The four candidates were state Sen. Richard Madaleno, former NAACP president Ben Jealous, Prince George's County Executive Rushern Baker and Baltimore County Executive Kevin Kamenetz.
Madaleno announced his candidacy in May; Jealous and Baker announced their campaigns in June. Kamenetz told the Washington Post he'll reveal his 2018 political aspirations after Labor Day.
According to an SEIU tweet, Gov. Larry Hogan was invited.
We invited Governor Larry Hogan to participate in tonight's #SEIU500 forum but I guess he decided to skip it.

— SEIU Local 500 (@SEIULocal500) July 13, 2017
MyMCMedia will post interviews with all four candidates Thursday. In the meantime, here are two from Twitter:
More from @CountyExecBaker who touts his experience as part of his candidacy for governor. #MoCoVotesMCM @Media_Doug pic.twitter.com/rFvtnFl7XG

— MyMCMedia (@mymcmedia) July 13, 2017
.@Media_Doug interviews @BenJealous in Silver Spring on eve of @SenSanders endorsement. #MoCoVotesMCM pic.twitter.com/dBMynHD4vW

— MyMCMedia (@mymcmedia) July 12, 2017
In addition to SEIU, the forum was also sponsored by Maryland Working Families, part of a group that works on progressive political causes in six states and the District of Columbia. Working Families sent out a notice about the forum expecting it to be open to the public.
However, a handful of members of the press were shut out of the proceedings.
Christopher Honey, communications director for SEIU Local 500, issued this statement as an explanation:
"This forum was set up by SEIU Local 500 for our members and our members of our fellow union, SEIU Local 1199 and members of Maryland Working Families. Candidates from both parties were invited so they could speak directly to Local 500 members and answer their questions."
Although the public wasn't allowed to hear the candidate statements, the union encouraged its members to send out messages on Twitter and Facebook.