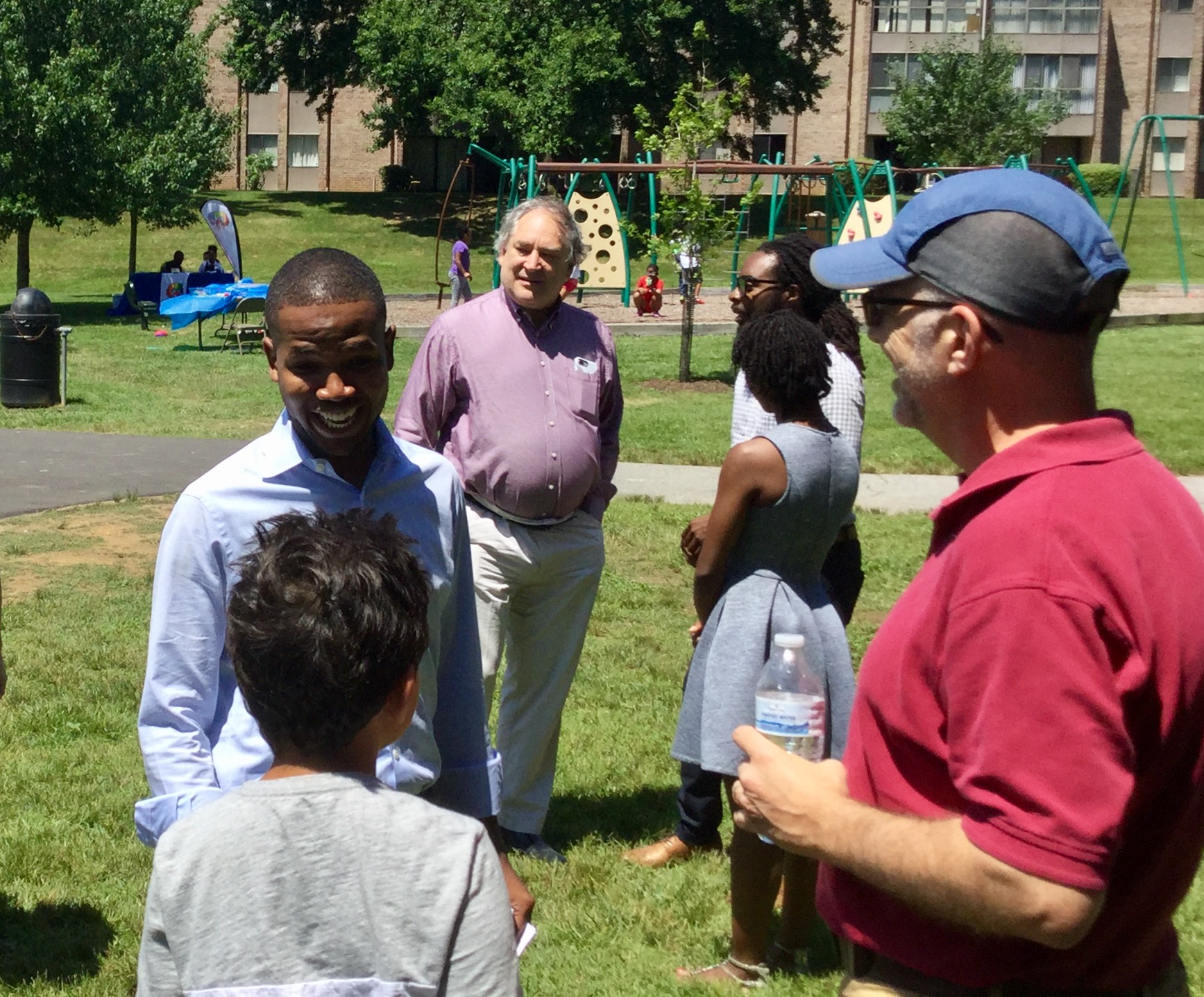 Union Organizer Announces District 39 Campaign (VIDEO)
Gabriel Acevero, a 27-year-old field organizer for the union that represents Montgomery County employees, kicked off a campaign Saturday to become a Democratic candidate for District 39 representative in Maryland's House of Delegates.
Acevero, who said he has spent more than five years living in the district, held his kickoff at a park in Montgomery Village, drawing 50 or so people.
He said his top issues would be economic development, transportation and education.
Voters will choose three delegates to represent District 39 in the State House. The incumbents, Dels. Kirill Reznik and Shane Robinson, have filed for re-election. The third delegate, Charles Barkley, has announced he's running for an at-large seat on the Montgomery County Council.
On Wednesday, Bethesda Beat published a story that Reznik, Robinson and Sen. Nancy King had endorsed Lesley Lopez of Germantown for the open seat.
"We're a democracy, not a monarchy. We don't coronate candidates, we elect them," Acevero said. "I'm certainly excited about my race, I'm excited about this journey, and I'm excited about taking our message to the voters of District 39."
"We're a democracy, no one decides who's in elective office than the people," Acevero said.
District 39 includes parts of Gaithersburg as well as Germantown, Montgomery Village, Clarksburg and Washington Grove.