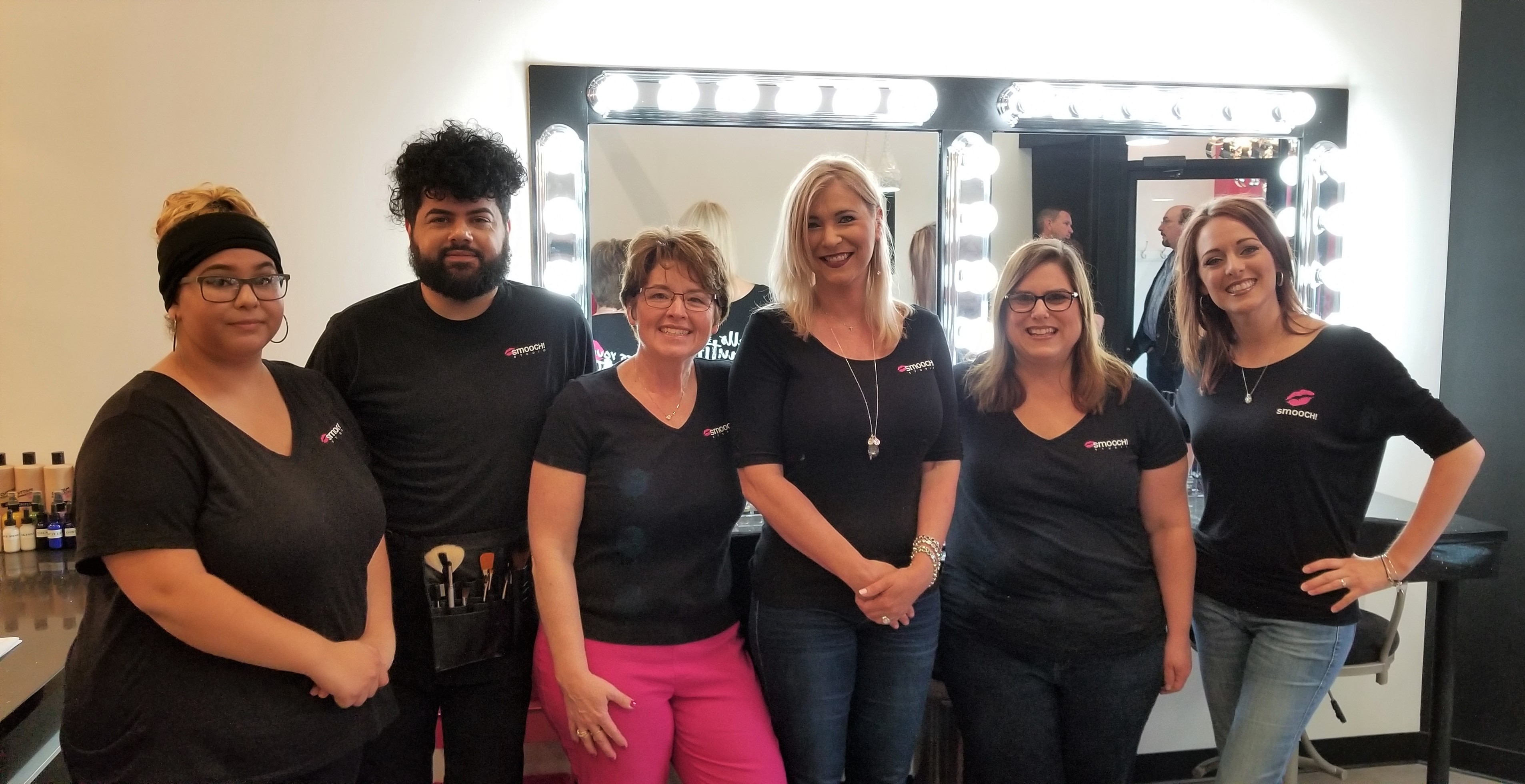 A Unique Boutique for Everything Makeup Opens in Gaithersburg
Spectrum Town Center has a new resident, a unique boutique for everything makeup. The Gaithersburg-Germantown Chamber of Commerce (GGCC) supported Smooch! Studio and celebrated the grand opening of their Gaithersburg location by conducting a Ribbon Cutting Ceremony on Friday, May 18. They are located at 116 Paramount Park Drive, Gaithersburg.           
At Smooch you can create your signature colors with custom formulated lipsticks, glosses, and foundations while you wait. Smooch offers a full line of makeup and skincare products, as well as tips, tricks, and how-to's to help you bring out the beautiful you. They empower women of all ages to feel confident, sexy and adventurous about their makeup. Learn more about them at: www.smoochstudio.com.
The GGCC is active in providing business-to-business networking opportunities throughout the year: a collective voice in local, regional, and state legislative affairs, professional development opportunities and other services that enhance the business environment.
The GGCC is located at 910 Clopper Road, Suite 205N, Gaithersburg, MD. To learn more about the GGCC visit us at www.ggchamber.org.
Find us on Facebook at: http://www.facebook.com/pages/Gaithersburg-Germantown-Chamber-of-Commerce/64339954570. Or on Twitter at: @GGCCNEWS.