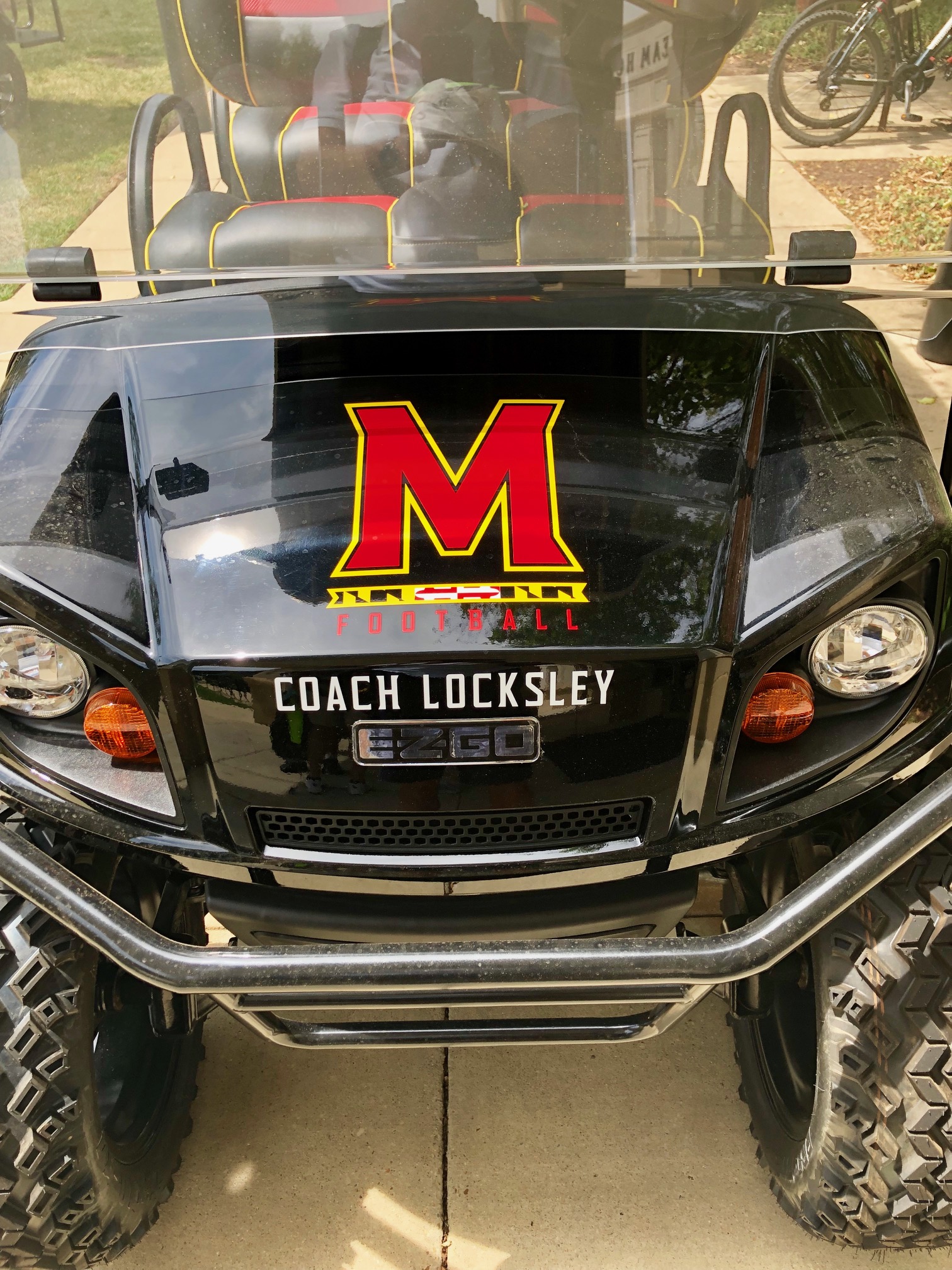 University of Maryland Football Aims to Maximize It
First-year Head Coach Mike Locksley opened up the 2019 University of Maryland football season Friday at a day-long press event. It is an effort to Maximize It – a catchphrase for the new season.
In a fresh twist to past experience, the entire practice dates and schedules with planned post-practice interviews have been released.  Fifteen different practice dates at a variety of times and locations were announced in what appears to be a very transparent effort to bring positive attention to the program.
Coach Locksley opened the day appearing self-confident in his new position of head coach.  In answering questions from the two dozen attending media reporters he frequently leaned on his recent past experience at Alabama.  He described an evolving Terrapin program that will in many ways look similar to the Crimson Tide.  A word of projection to Terrapin opponents is for them to study Alabama's films for a clue on what to expect from Maryland.
Locksley turned over the podium to his two field generals, Defensive Coordinator John Hoke and Offensive Coordinator Scottie Montgomery.  Both individuals emphasized how Locksley's poise and leadership complement their roles in joining him in College Park.
A selected number of student-athletes were given plenty of access to one-on-one media interviews.  Key team members who spoke in this casual atmosphere was Virginia Tech transfer quarterback Josh Jackson, running back Anthony McFarland, defensive back Antoine Brooks and linebacker and former Good Counsel standout Keandre Jones.  Jones, a senior transfer from Ohio State is eligible to play for the Terps starting on August 3rd. They were just 4 of the 15 student-athletes who faced the media.  One was left to think that this round-robin media event was designed to "Maximize It" for these young Terps.
By 2:40 p.m. the football practice field was engulfed with student-athletes and coaches.  It was a warm day in August and precautions were evident as a result of the weather as the season officially got underway.
Photos to follow:
All photos copyrighted 2019 © Phil Fabrizio | PhotoLoaf® for MCM