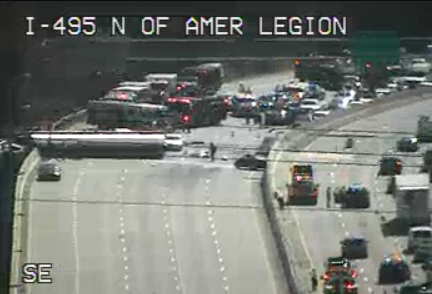 All Lanes Back Open After Tanker Truck Overturned
An overturned tanker truck shut down all lanes on the inner-loop of I-495 on the American Legion Bridge, as well as the left two lanes on the outer-loop on Thursday. The accident caused major delays, and some motorists were in stuck in traffic for hours.
Officials with the Maryland State Highway Administration say the scene was cleared around 3 am on Friday morning.
Virginia State Police say there were no serious injuries reported.
Watch the video for more details: