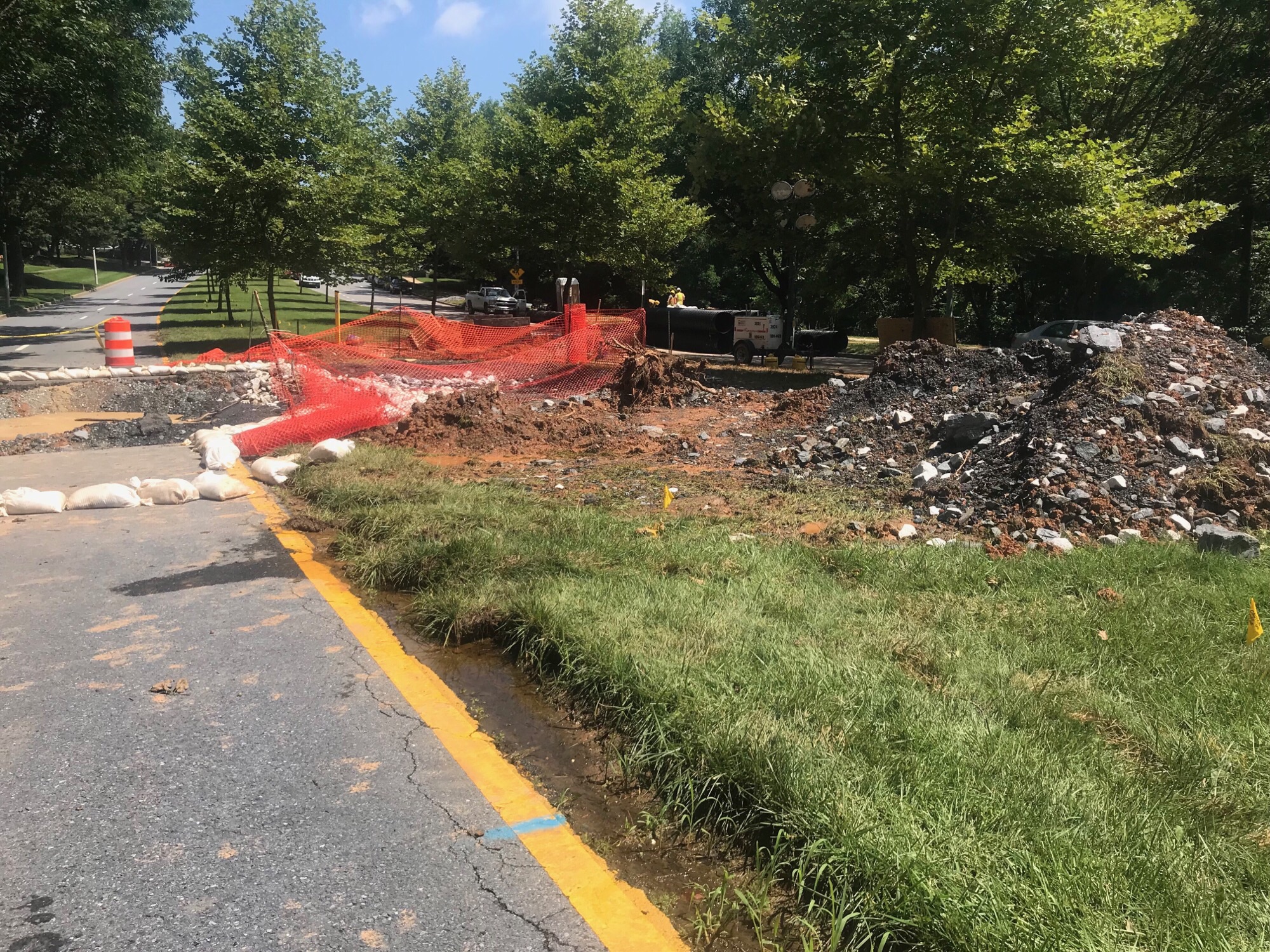 Update on Germantown Sinkhole
Crews from Montgomery County Department of Transportation are working around the clock to repair the area of Father Hurley Boulevard where a sinkhole developed earlier this week.
According to Bruce Johnston, chief of the Division of Transportation Engineering with MCDOT, the sinkhole is the result of a damaged culvert underneath the ground.  It isn't clear just how deep the it is, but officials said the bottom of the collapsed pipe is situated at 25-feet below the road.
The goal is to have the road open to traffic within the next week. Johnston explains more about the repair process in the video below: