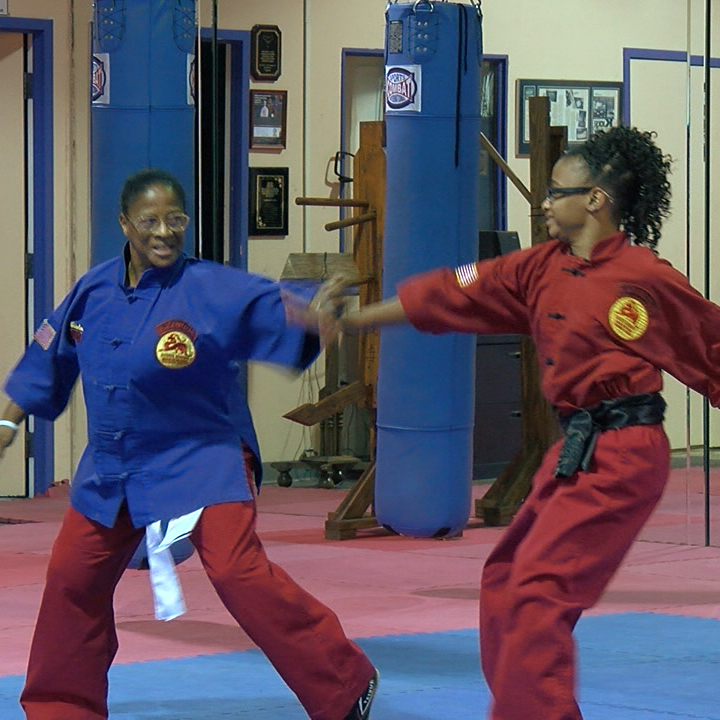 US Capitol Classics Comes to National Harbor in August (VIDEO)
Some of the top martial artists from around the world will put their skills to the test at the US Capitol Classics this August. Grandmaster Dennis Brown, founder of the Shaolin Wu-Shu Training Center in Silver Spring, started the tournament 34 years ago. It has become one of the largest and most recognized competitions under the North American Sport Karate Association. My MC Media's Phyllis Armstrong reports on some of the young athletes competing this year.
More than $50,000 in cash and awards will be given out at the US Capitol Classics. It is being held August 12 and 13 at the Gaylord Resort & Convention Center in National Harbor, MD. Grandmaster Brown says some tickets are available for the children of parents deployed in the U.S. military. He also welcomes corporate sponsors interested in purchasing tickets for youth groups, schools or churches. Go to the US Capitol Classics website for more information.
Students at Shaolin Wu-Shu Training Center with Grandmaster Dennis Brown. @mymcmedia #martialarts #SilverSpring pic.twitter.com/a0BfOCPGjK

— Phyllis Armstrong (@MyMediaPhyllis) July 26, 2016