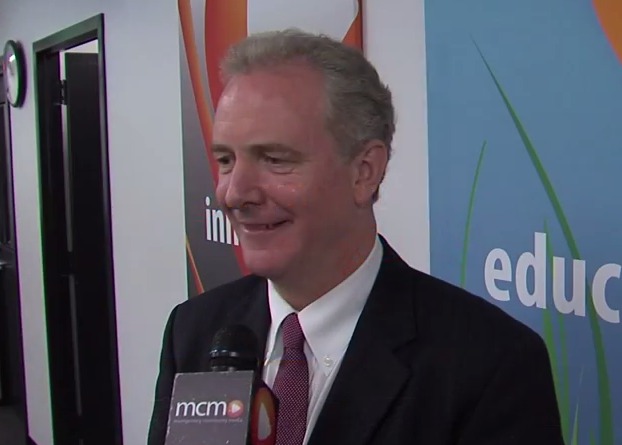 Van Hollen Says He Wants Mikulski's Seat
Maryland Congressman Chris Van Hollen (D-8th) has announced he will run for Maryland Sen. Barbara Mikulski's seat in the senate.
Mikulski said she will not run for reelection in 2016. Van Hollen made his announcement via his Facebook page. The announcement reads as follows:
"I am excited to share that I have decided to run for the United States Senate from our great State of Maryland. I am very grateful to the citizens of Maryland's Eighth Congressional District for the opportunity to represent them and want to thank the many Marylanders who, over the last 48 hours, have called, sent text messages, or emailed to urge me to run for the United States Senate. A more formal announcement will come later, but I wanted to let you know of my plans.
I am very much looking forward to the upcoming campaign and a healthy exchange of ideas. In my very first election for Congress I believed that people were tired of politics as usual, and I ran a campaign based on key issues and ideas that matter to our future. The same is true today.
The promise of America is that every individual — regardless of race, religion, or sexual orientation – will be given an equal opportunity to succeed and prosper. We have fallen short on that promise. I believe that one of the key challenges of our time is the struggle to make sure that America works for all its citizens, not just the wealthy few."
You can read the full Facebook post here.
Related: