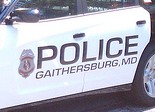 Vandalism at Shaare Torah in Gaithersburg (VIDEO)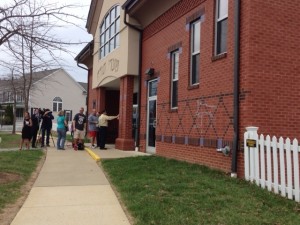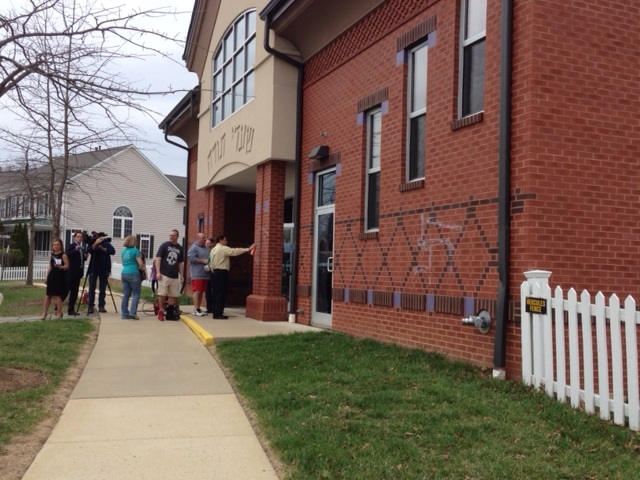 UPDATED Gaithersburg police are investigating vandalism at the Shaare Torah Synagogue at 1408 Main Street in Gaithersburg.
Swastikas and other hate crime graffiti were spray painted on the building overnight.
Officer Dan Lane said a citizen flagged down a passing police officer at about 7:10 a.m. this morning to report the vandalism at the synagogue, which is located in the Lakelands community.
According to Lane, eleven swastikas were painted on the building in white. He said detectives are following up leads and looking at surveillance video.
If you have a tip for police, call the Police Tipline at 301.330.4471. You can also call the station at 301.258.6400 and ask for detectives.
Lane said police are investigating the vandalism as a hate crime.
Watch the video (below) for reaction from the congregation and surveillance video of the scene: