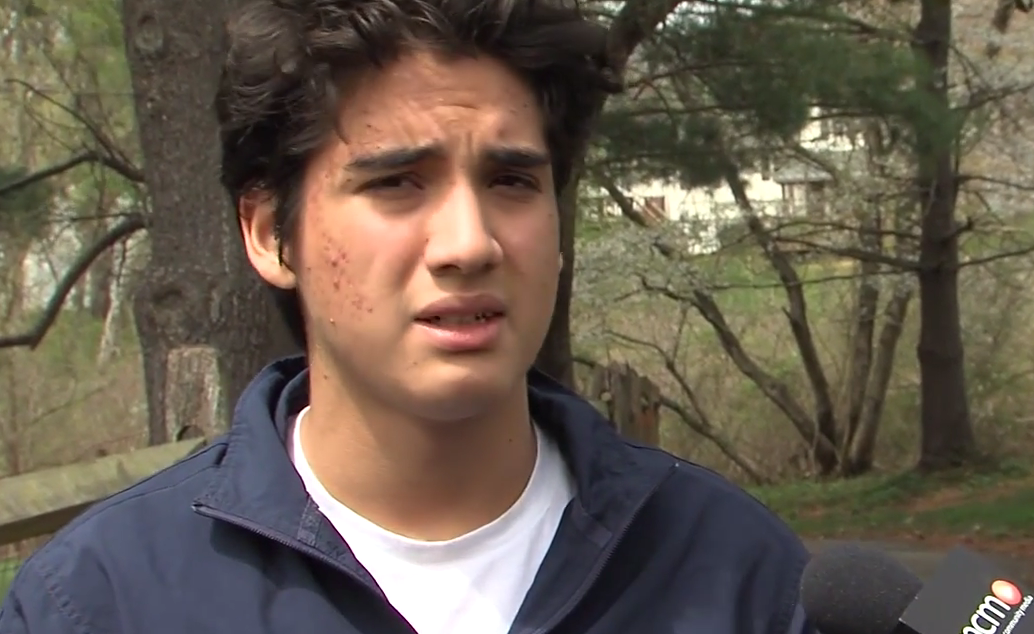 Vandalism Suspect: "I Really Regret What I Did, I'm Really Sorry" (VIDEO)
In an interview outside his Gaithersburg home today, the 18-year-old charged with vandalism at the Shaare Torah synagogue says he is not a racist person and that he is really sorry.
"I want to say that I really regret what I did and I'm really sorry. I shouldn't have done it. … I'm not a racist person. I'll never be a racist person ever in my life," Sebastian Espinoza-Carranza said.
Watch his emotional interview, in this MyMCMedia Extra video:
Sebastian Espinoza-Carranza, 18, of the 16700 block of Sioux Lane, was arrested overnight and charged with property damage to a religious institution, defacement of a religious property, and malicious destruction of property over $1,000.
Montgomery County Police say he is responsible for spray painting swastikas, "KKK", and other hate-based graffiti on the walls, windows and doors of the Shaare Torah Synagogue on Main Street in Gaithersburg.
For more coverage, see below: