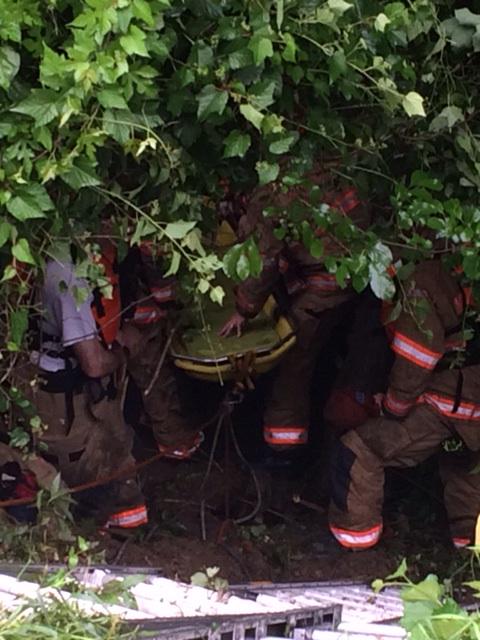 Vehicle Down Embankment off Colesville Road
Montgomery County Fire and Rescue workers had to use rigging and ropes to rescue a victim whose car went down an embankment off Colesville Road Saturday afternoon.
According to MCFRS Spokesperson Pete Piringer a car went over an embankment off Colesville Road near Southwood Avenue about 4:30 p.m. and one person was trapped. Piringer said workers used a hoist to rescue the victim from the bottom of the ravine.
No additional information was immediately available about the incident.
More…Colesville Rd, >2 dozen rescue crews & EMS workers on scene, victim extracted via hoist using rigging & ropes pic.twitter.com/LQBHwdKRsV

— Pete Piringer (@mcfrsPIO) July 4, 2015
U/D Colesville Rd, patient has been extricated from car & being extracted from bottom of ravine via embankment hoist pic.twitter.com/nhdfz1wLkd

— Pete Piringer (@mcfrsPIO) July 4, 2015
U/D SB Colesville Rd near Southwood Av, car over embankment, person trapped below grade & water borne rescue underway pic.twitter.com/WfctX2WUtA

— Pete Piringer (@mcfrsPIO) July 4, 2015