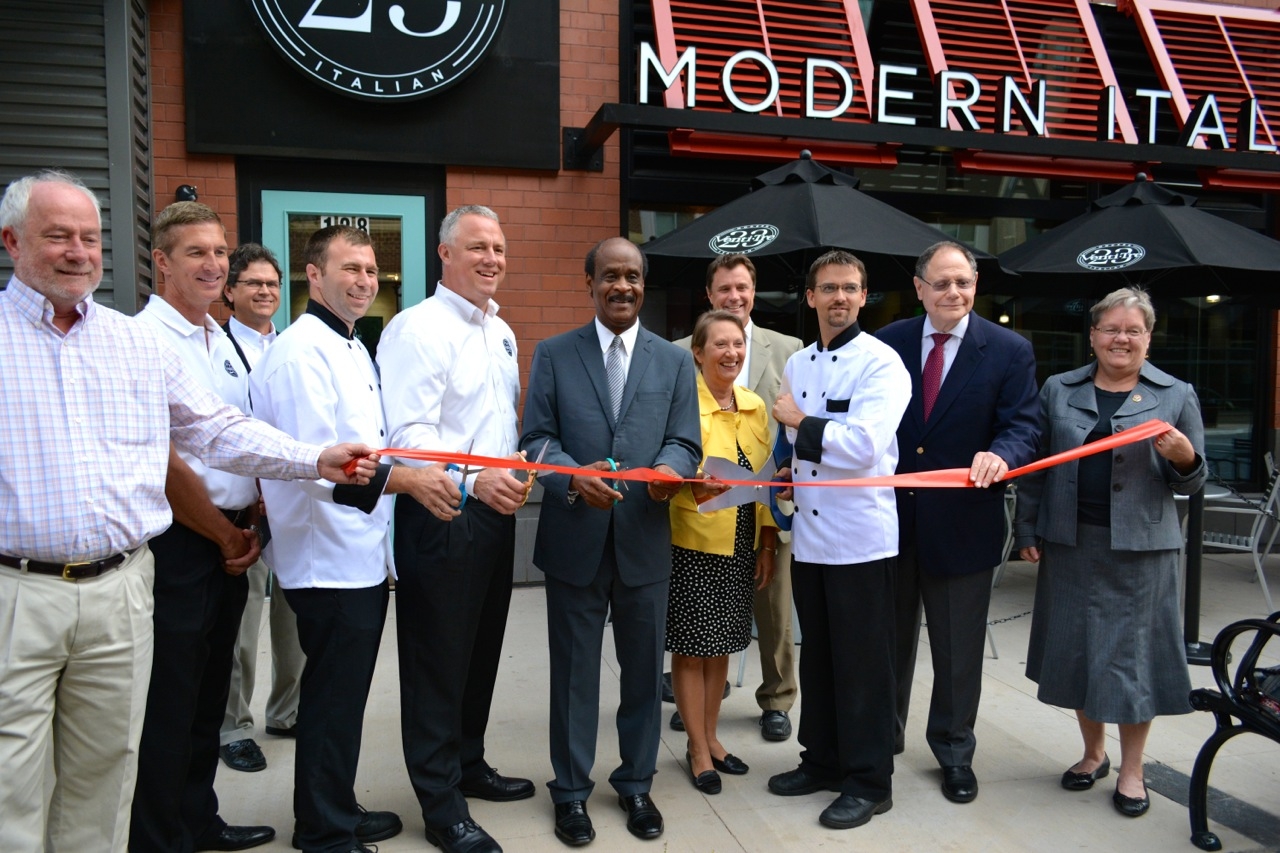 Venti Tre Modern Italian Ribbon-Cutting in Downtown Crown (PHOTOS)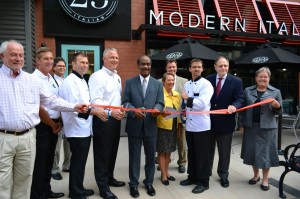 UPDATED One of the country's top three fast-casual restaurant brands, according to FastCasual.com, is bringing a new modern Italian concept to Downtown Crown in Gaithersburg.
The Gaithersburg-Germantown Chamber of Commerce held a  ribbon-cutting ceremony for Venti Tre Modern Italian on Sept. 8 at 128 Ellington Boulevard. The restaurant opened to the public on Sept. 9.
Venti Tre — which means "23" in Italian and is a nod to the restaurant's 23 fresh toppings — is a concept of Fazoli's, a Lexington, Kentucky-based chain with nearly 220 restaurants in 26 states.
Guests at Venti Tre Modern Italian can choose a piada flatbread wrap, pasta or salad and then select from an array of add-ons that include proteins, toppings and sauces or dressings in a Chipotle-like set-up. Proteins include Tuscan lemon chicken, rosemary garlic steak and Italian sausage; sauces include pomodoro, parmigiana fonduta and vino bianco; and other toppings include crispy capers, tomato bruschetta salsa, crispy pancetta and roasted mushrooms, all made fresh in-restaurant daily. Roasted veggies are also available in lieu of meat.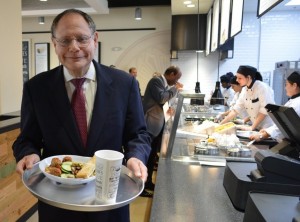 The menu includes sides like polenta fries and tomato-basil soup along with desserts like tiramisu and cinnamon-sugar bomboloni, an Italian-style doughnut. Beer and wine is available in addition to an Italian soda bar.
The debut Venti Tre Modern Italian opened on Boston Street in Baltimore's Canton district earlier this year. Downtown Crown is only the second location for this latest entry in the quickly growing fast-casual Italian segment. Fazoli's CEO Carl Howard has indicated a desire to quickly grow the Venti Tre Modern Italian brand in the Mid-Atlantic region.
"Downtown Crown is bringing several new dining concepts to Montgomery County and the Washington area," said Krista Di Iaconi, principal of JBGR Retail, the developer of Downtown Crown. "We're excited to be creating such a dining hot spot for the area."
Venti Tre Modern Italian has signed for a nearly 2,900-square-foot space on Ellington Boulevard and will be joining Chicago's new-to-Washington Old Town Pour House and regional new-to-Montgomery County restaurants like Ted's Bulletin, Coastal Flats and Asia Nine.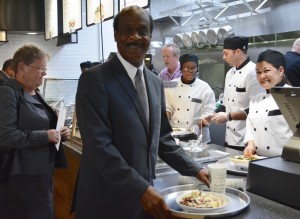 FastCasual.com, a leading source for restaurant industry news, in May named Fazoli's CEO Carl Howard its 2014 Executive of the Year in addition to naming the quick-service Italian chain—which has a large concentration of locations in the Midwest—among the nation's top three brands. Fazoli's is owned by Sun Capital Partners based in Boca Raton, Florida.