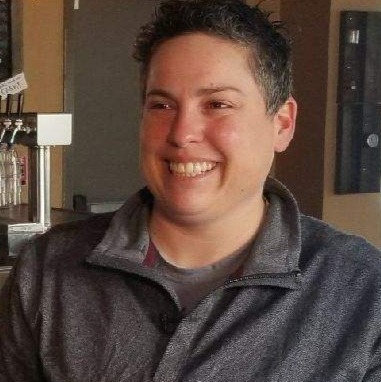 Verratti on Ticket: 'We're Not Your Grandfather's Candidates'
Because she is co-owner of Denizens Brewing Co., Julie Verratti hopes she can bring a new perspective to the state.
Democratic gubernatorial candidate Alec Ross chose Verratti last week as his running mate in the June 26 primary.
"We are the ticket that has progressive social values as well as business sense," Verratti said Monday in an interview at her brewery.
The field of Democrats running for governor includes three candidates with electoral experience: Prince George's County Executive Rushern Baker, Baltimore County Executive Kevin Kamenetz, state Sen. Richard Madaleno of Kensington.
Although neither Ross nor Verratti have held elective office, both have held federal government positions. Verratti was an adviser at the Small Business Administration and Ross was an adviser to Secretary of State Hillary Clinton.
"We're not your grandfather's candidates," Verratti said.
Their small business experience will be good for the state, she says.
For about a year, small breweries like Denizens have been working with Comptroller Peter Franchot in what he's called his "Reform on Tap" initiative — an effort for state laws to encourage small breweries to thrive in Maryland.
Verratti has been a part of that.
She also advocated against the first $15-an-hour minimum wage. She supported, however, the reworked legislation the Montgomery County Council approved in November.