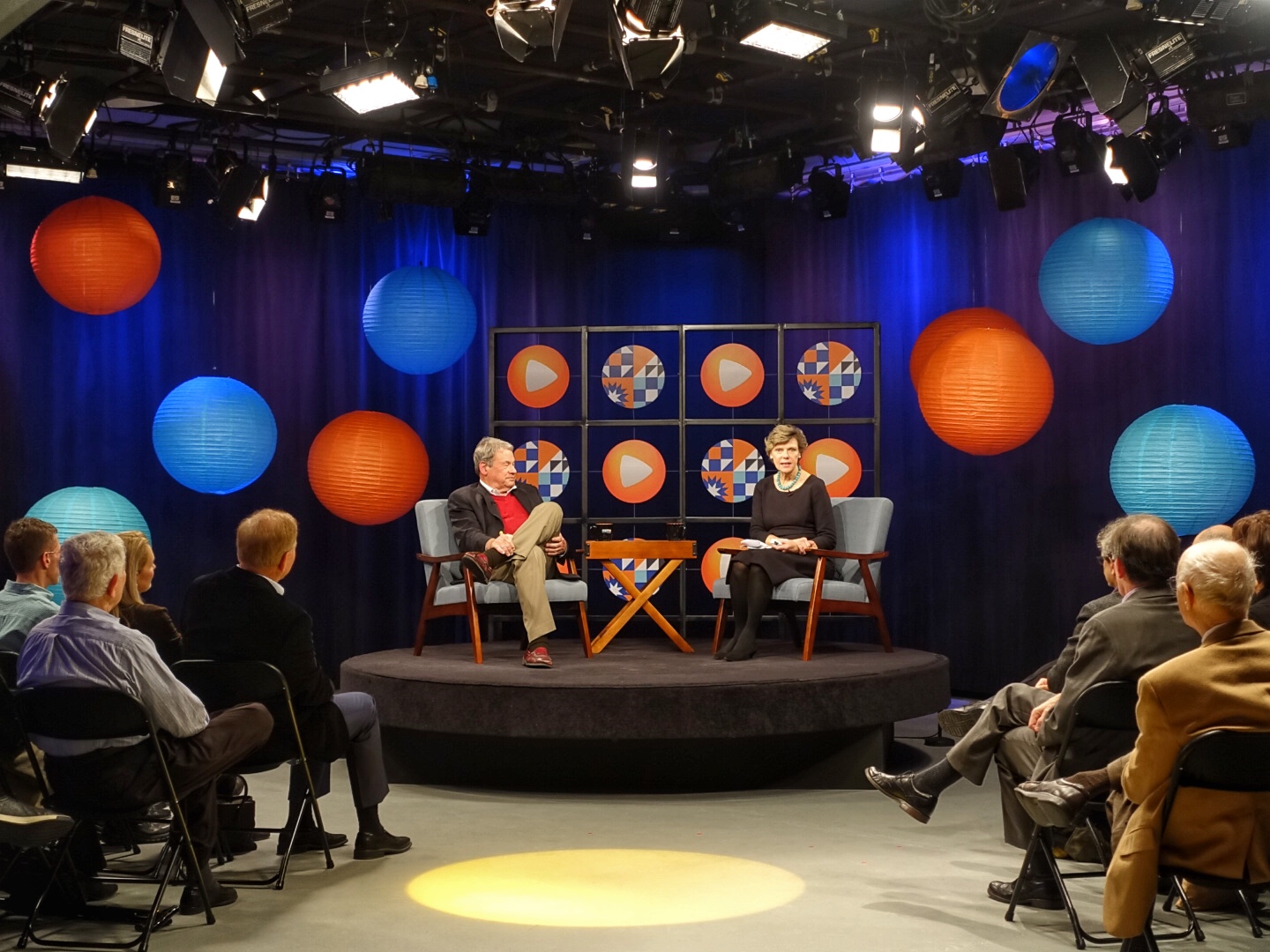 Veteran Journalists Discuss How Race, Geography and Gender Will Impact Elections
The countdown to the election is dwindling down and in less than a week, voters will decide who will be the next president of The United States.
Either way, this election is historic. If the Democratic nominee Hilary Clinton wins, she will be the first female elected to the high office. Republican nominee Donald Trump, who celebrated his 70th birthday back in June, will be the oldest first-term president to take office if he is elected.
In a rare opportunity, residents in Montgomery had the chance to discuss this historic time with two award-winning journalists who dedicated their careers to covering American politics.
Montgomery Community Media hosted "An Evening with Steve and Cokie Roberts" in their studios on Oct. 26.
With over 70 people in a live studio audience, this event was a fundraiser to benefit Montgomery History.
Cokie Roberts, who served as a senior news analyst for NPR and is a political commentator for ABC News is no stranger to politics. Both of her parents served as members in the U.S. House of Representatives from Louisiana. Roberts stated this election is one of the most volatile because the country is deeply divided.
"We know from all kinds of measures, that Democrats are more liberal than they have been in past years and Republicans more conservative," said Roberts. "The center has disappeared and that hasn't always been the case. People used to be able to get along together."
Steve Roberts, husband to Cokie , started his career at The New York Times and was a senior writer for the U.S. News & World Report. His perspective dived into how the demographics over the last few decades have changed.
"America, now, is different," said Roberts. "70 percent are white now versus 88 percent of the electoral college who were considered white during Ronald Reagan."
Steve Roberts concluded that with these new statistics of the electoral college, demographics, geography and gender will play a major role on who is elected.
After discussing the historic context of the election, audience members participated in a question and answer session with the journalists.
The program "An Evening With Steve and Cokie Roberts" may be watched below:
Steve Roberts says three things will determine this election. Demographics, geography and gender @mymcmedia #steveandcokie pic.twitter.com/YGcmS6RhQR

— Mitti Hicks (@MittiMegan) October 26, 2016
Answering questions from our audience members here at an evening with Steve and Cokie Roberts. @mymcmedia #mocovote pic.twitter.com/7Ti278cdJz

— Mitti Hicks (@MittiMegan) October 27, 2016