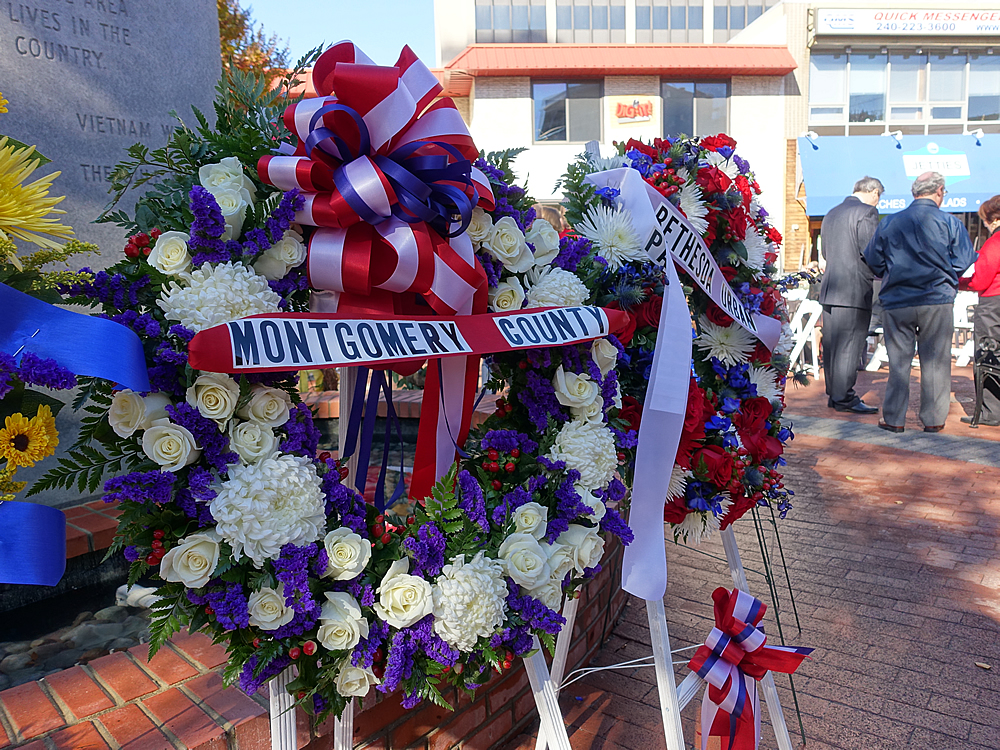 Veterans Day Observance in Bethesda (PHOTOS)
The 55th Annual Veterans Day Observance was held in the Veterans Park in Bethesda on Nov. 11.
Guest speakers included Congressman Chris Van Hollen and Col. John C. Waters, Executive Officer, Army National Military Cemeteries.
Sponsored by the Kiwanis Club of Bethesda and American Legion Fitzgerald Cantrell Post #105, the ceremony included placing floral tributes around the monument.