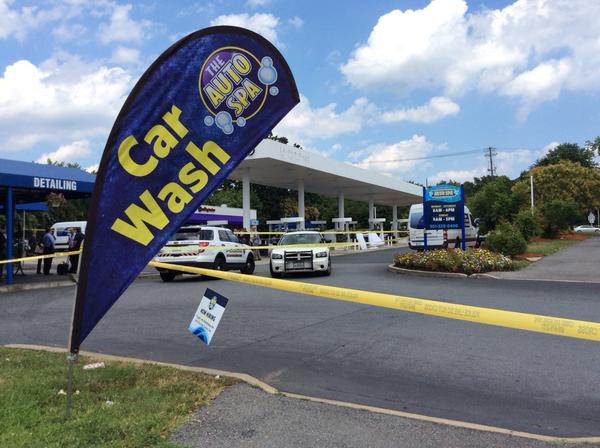 Victim and Suspect in Germantown Murder-Suicide Identified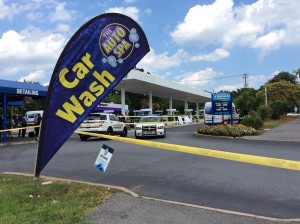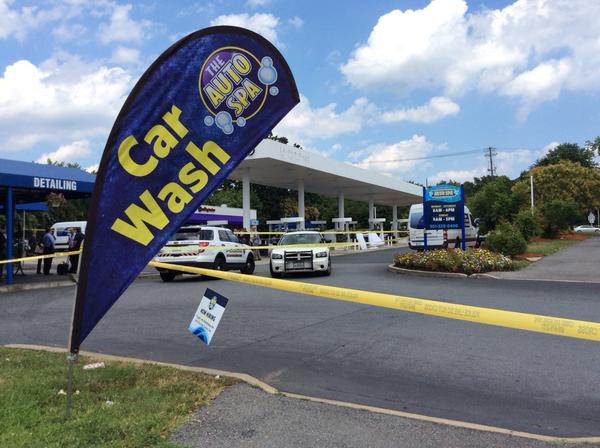 Montgomery County Police say Shakina Marie Perkins-Moody, age 34, of the 18200 block of Smoke House Court in Germantown was gunned down in her car around 12:30 yesterday afternoon at the Germantown Auto Spa at Rt. 118 and 355.  The shooter, 42 year old Johnnie Perkins, was involved in a relationship with the victim, although detectives have not been able to confirm the victim and suspect's marital status.
Investigators say Shakina Perkins-Moody and Johnnie Perkins arrived at the gas station with the victim's 16-year-old daughter.  The daughter was sent into the store to pay for gas. The suspect and victim remained in the vehicle and became involved in an argument. The argument culminated with Johnnie Perkins shooting Shakina Perkins-Moody who died at a local trauma center.  Perkins shot himself at the scene.
Johnnie Perkins had been arrested by Montgomery County Police as recently as July 12 and charged with driving under the influence of alcohol and drugs and handgun and drug possession offenses, after a gun and drugs were located in his vehicle.
In regard to this violent offense, Chief Thomas Manger stated, "Johnnie Perkins should not have been on the street and free to commit this murder.  He had an extensive criminal history, including recent firearms arrests and other violent crimes.  In 2012, he was sentenced to prison for at least eight years for major narcotics distribution offenses. Yet, over the last several months, he was arrested in our community for handgun, narcotics, and assault charges. Why wasn't he behind bars? " Chief Manger further explained, "The public fully understands the importance of diversion for minor offenses committed by non-violent offenders, but when dangerous individuals with extensive criminal histories do not face appropriate jail time, the public is unnecessarily put at risk as yesterday's tragic events demonstrate."  See Montgomery County Police Press Release

Related: