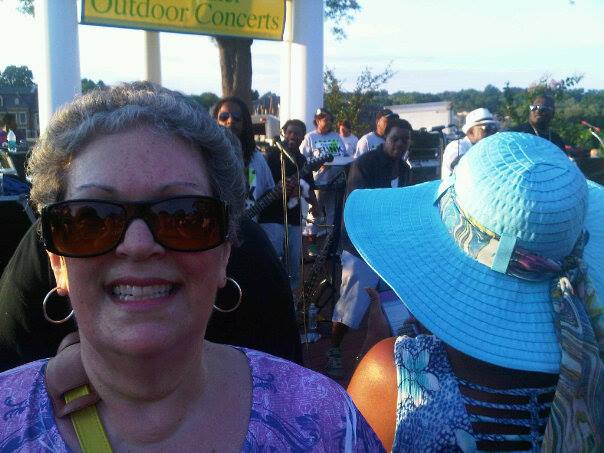 Video – Checked One Off My Bucket List!
Do you have a Bucket List? I used to think they were kind of silly until tonight. I realized that I was doing one of the things I had dreamt of doing again in my life and it was something so easy…I just had overcome a few obstacles first!
You know my true goal in creating this blog and our web site, www.strategicshoppingnetwork.com is to help others do some of the things they've dreamt of for Free or for a great price. If I can help you save on the things you need, then maybe I can help you get the things you want, right?
So, here's my Bucket List story (be sure to check out the video too!):
When I was younger I fell in love with the D.C. Go-Go Scene and my two favorite bands were Chuck Brown and the Soul Searchers and Trouble Funk. I was lucky enough to see Chuck Brown the year before he passed and I feel so fortunate. But I wanted to Go-Go with Trouble Funk just one more time.
Last week I looked in The Washington Post and there it was…Trouble Funk was playing a FREE Outdoor Concert at the Strathmore on July 24th…I just had to go. My obstacles were two-fold…that was my maintenance infusion day and I knew I'd be tired, plus the weather has been oppressively hot and I didn't want to get dehydrated.
July 24th turned out to be a beautiful day.  I got through my infusion, slept as much as I could during the process and then came home and slept some more. I was determined to see Trouble Funk! I told my husband, Paul – let's just go for an hour, OK? So I packed a water bottle and off we went.
When we arrived, Trouble Funk was just starting to play and it brought back such amazing memories of dancing all night to their Go-Go Beat at the original 9:30 Club. My friends and I used to see Trouble Funk EVERY TIME they played there and we danced for hours. They are such a fun party band with great percussion and lots of call and response audience participation.
I said to Paul – I'm going up front to dance. At this point, there were only a few people up front, but I knew from experience that by the end of the night, everyone would be dancing! At first I just worked on my video, so I seemed real 'official' being up front – but who was I kidding – I came to GO-GO!!
Within a few minutes the music just filled me up and I was dancing like the old days. And I surely wasn't alone…the 35 plus crowd was alive and well at the Trouble Funk Concert at Stathmore last night! What incredible joy and I have to say that it was as much fun as I remembered plus more!! You might say I danced like no one's watching and I haven't felt so free in years!!
But, I was taking a lot of dance classes back then and after dancing for 2 hours straight, my legs are now saying -"OUCH" or perhaps you might want to use me a little more often!!
You can check out the rest of the Strathmore Free Summer Outdoor Concerts for 2013 on www.strategicshoppingnetwork.com . Check out MyMCMedia's Art page and events calendar for additional entertainment options in our area.I hope you'll find something from your bucket list on our site as well! Then I can check off another item on my Bucket List – Helping others Embrace Life along with me!