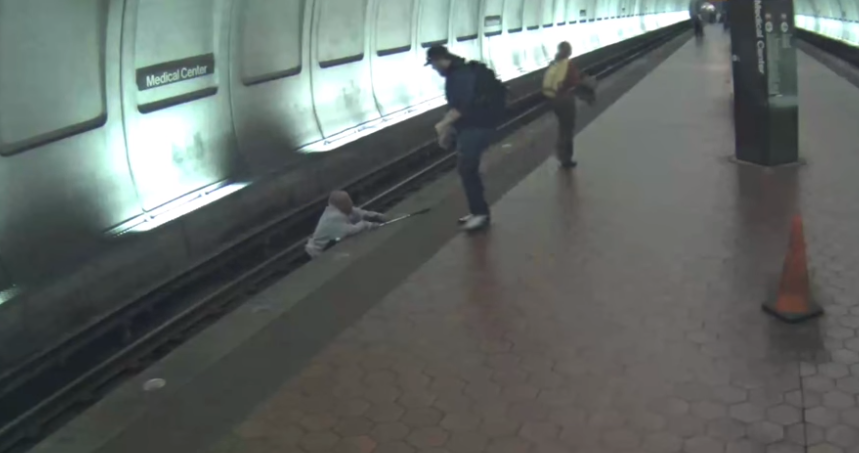 Good Samaritans Help Man Who Fell Onto Metro Train Tracks to Safety
It was a close call for a man who recently fell onto train tracks.
According to Metro media relations officials, a man who appears to be visually impaired fell from the platform onto the tracks at the Medical Center station last Tuesday shortly before 8:00 am.  Thankfully, moments before the train came, the man was helped back onto the platform by Good Samaritans. Officials say Transit Police and medics responded, and the victim was transported to a local hospital with non-life-threatening injuries.
Click here to watch the video.