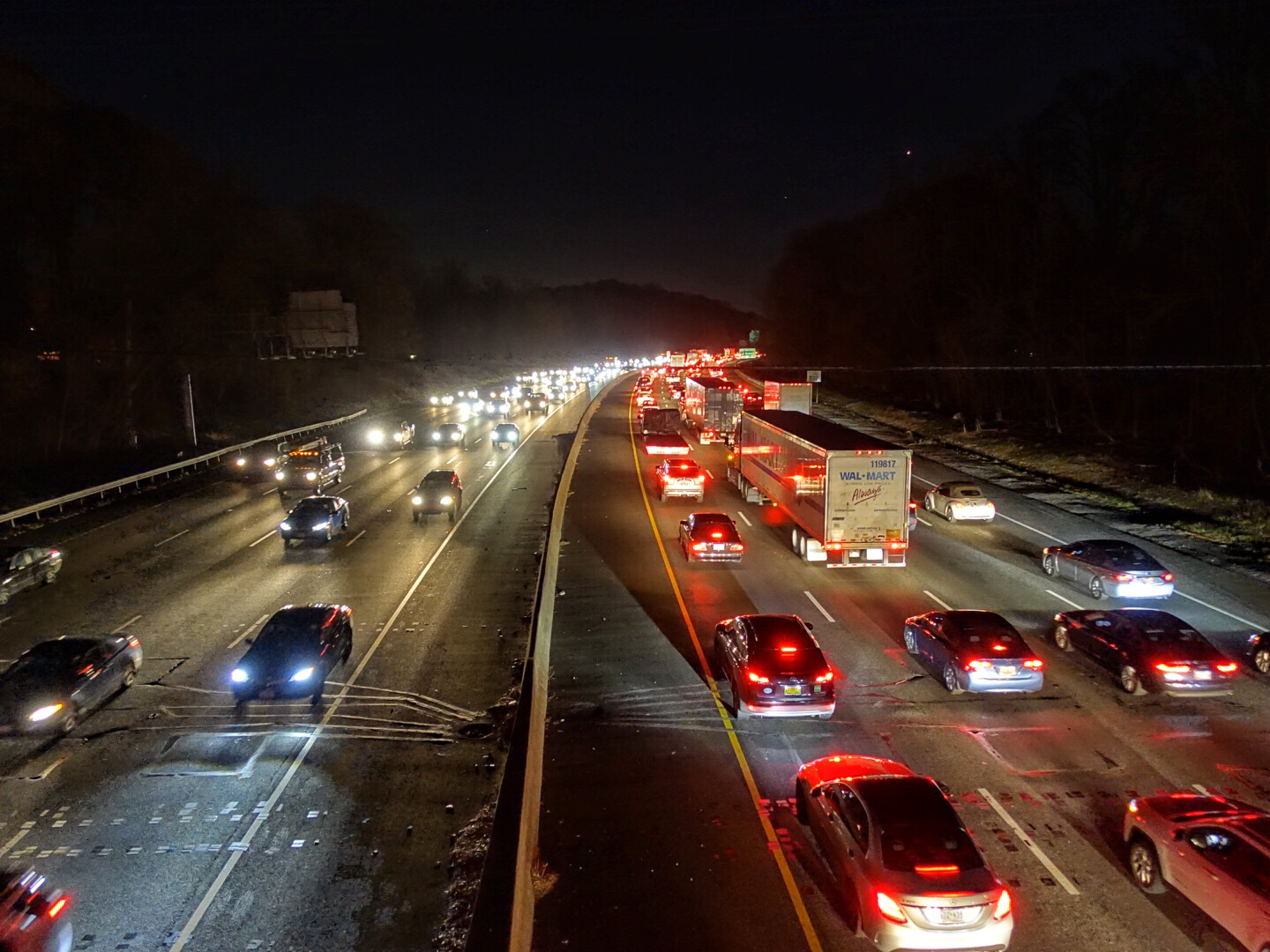 VIDEO: Large Traffic Jam on Beltway Tonight
There is a large traffic jam on the beltway tonight in Bethesda looking toward the I-270 spur.
According to the Maryland State Highway Administration's Twitter account, a crash has closed three lanes on I-495.
Alert Montgomery/Prince George's Co: Crash closes three right lanes on I-495 IL prior to MD 650. sf #mdtraffic #mdotnews pic.twitter.com/YIlb0UoAgY

— MD State Highway Adm (@MDSHA) November 28, 2017
Estimated travel time is over two hours.