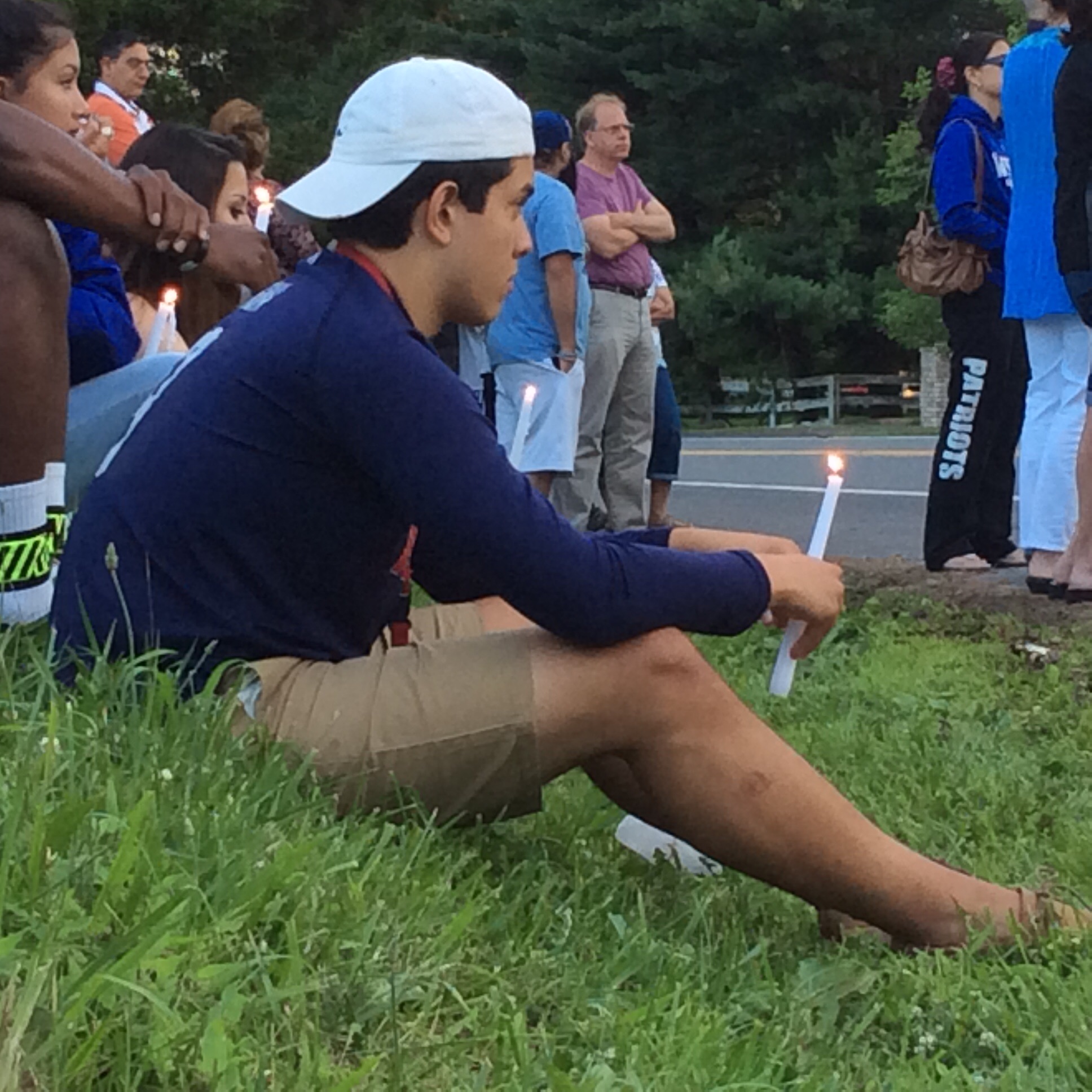 Vigil Brings Hundreds to Site of Crash that Killed Wootton Teens (PHOTOS)
"It was one bad mistake that turned our lives upside down and I no longer have my son."
Those were the words from Alexander Murk's father to the hundreds of his Wootton classmates who gathered to mourn Alex, 18 of Potomac and Calvin Jia-Xing Li, 18 of Rockville who both died when the car they were riding in crashed off Dufief Mill Road about midnight on Thursday.
Hundreds of Wottoon High School students, the school principal Dr. Michael Doran and parents gathered at the spot where the car driven by Samuel Joseph Ellis careened off the roadway, struck a tree and flipped over. Ellis is in the hospital with life-threatening injuries. A 17-year-old passenger was treated and released. According to police neither Murk nor Li was wearing a seatbelt. Police have said the teens had just left a party in North Potomac where alcohol was being served. Police said cold beer was found in Ellis' car.
"It's a parents worst nightmare. I pulled into the driveway with two officers who told me my son was dead," Alexander Murk's father said. Alex was to head to Penn State today, according to his father.
Students took turns telling stories about the two boys who died, calling Alex someone who loved fashion and shopping, had a great sense of humor and was a loving older brother. Li was described as sincere and genuine.
Principal Doran told the students who attended the vigil they were welcome to come to Wootton High School Monday for support.
"I love you all," he told them, asking they they each love each other.
Murk gave the students his own advice, "If anything comes out of his death it is a lesson learned for all of you. You have one life you are young in high school and you think it is the world, you're invincible and Alex was the same way and I don't have my son."