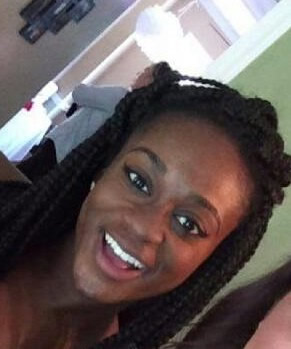 Vigil Honors Woman Killed at Germantown Parking Lot (PHOTOS)
Helpful, upbeat, authentic, and genuine were just some of the words used to describe Mariam Folashade Adebayo.
A vigil to honor Adebayo life's was held at the Seneca Valley High School on June 3. It was an emotional night for family and friends of Adebayo who was killed on June 2 outside a Target parking lot in Germantown.
Her alleged ex-boyfriend, Donald Wayne Bricker, Jr., is charged with first-degree murder in the shooting death of Adebayo. The two had been dating about six months and had recently ended their relationship, according to police.
"She was a lot people's best friend. A lot of her friends here came up saying 'She's my best friend' … That's how big her heart was," said Mavis Castillo, Adebayo's aunt, who was very emotional adding every time the door opens at the family's home they wait to hear "Mom, I'm home."
"Right now, every time people stop over- it's been in and out since it happened … and every time you see somebody they hug you, and it just tears you right open again," she said.
Castillo said her niece graduated in 2013 from University of Maryland, College Park with a degree in public health, had done volunteer work in the community, and was looking for a position in her field.
"She was always very positive. She believed in living in the moment and always try to find the good side of it. That's the way she was raised," Castillo said.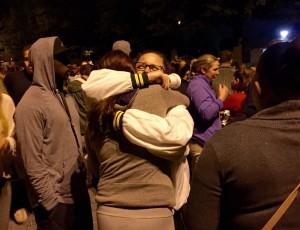 The family, according to Castillo, are doing the best they can. Adebayo, who lived on campus while in college, would always visit home.
"You just can't wrap your [head] around it. You don't want to feel it. You know, because then it becomes so real," she said.
After college graduation, the 24-year-old lived with her parents but was planning on moving out before the tragic encounter with Bricker, Jr.
Multiple witnesses told police they saw Adebayo and Bricker, Jr. fighting in a pickup truck before Adebayo got out.  Police said witnesses saw Bricker also get out the truck holding a handgun.  Police said witnesses told them Bricker fired the gun in the direction of Adebayo and she fell to the ground.  Witness said Bricker then walked up to Adebayo and shot her again, according to police.
Castillo said the family never met Bricker, Jr.
"Nobody knew about his record and it's very unfortunate. You learn some things out of every experience and the lesson [and] here is before you actually get involved to a degree where you allow somebody in and you claim them as boyfriend or girlfriend; you need to check them out. That's a lesson for every young person here; for us," she said.
Bricker is listed on the Maryland Sex Offender Registry for a 2009 conviction of third-degree sex offense.
During the vigil, long time friends came to honor Adebayo including her best friend Stephanie Evans.
They have been friends since 2006 when both attended the same high school in Germantown.
"She was on the poms [squad]. I was a cheerleader. We got into sleep overs. Dancing all over the place. She was my partner in crime," Evans said
Evans said Adebayo was "my sunshine."
"I have been through some tough things and that girl has been by my side. If her presence was there, I would start laughing because she knew how to turn such a dramatic situation and flip it to a positive. … She always saw the good in people, and unfortunately it was what led her to the passing," Evans said.
When describing the last time the two saw each other, Evans got emotional.
"She actually passed on my birthday. … I saw her on Friday. We went out for a pre birthday celebration. It was the best night. We had so much fun," Evans added.
Related: