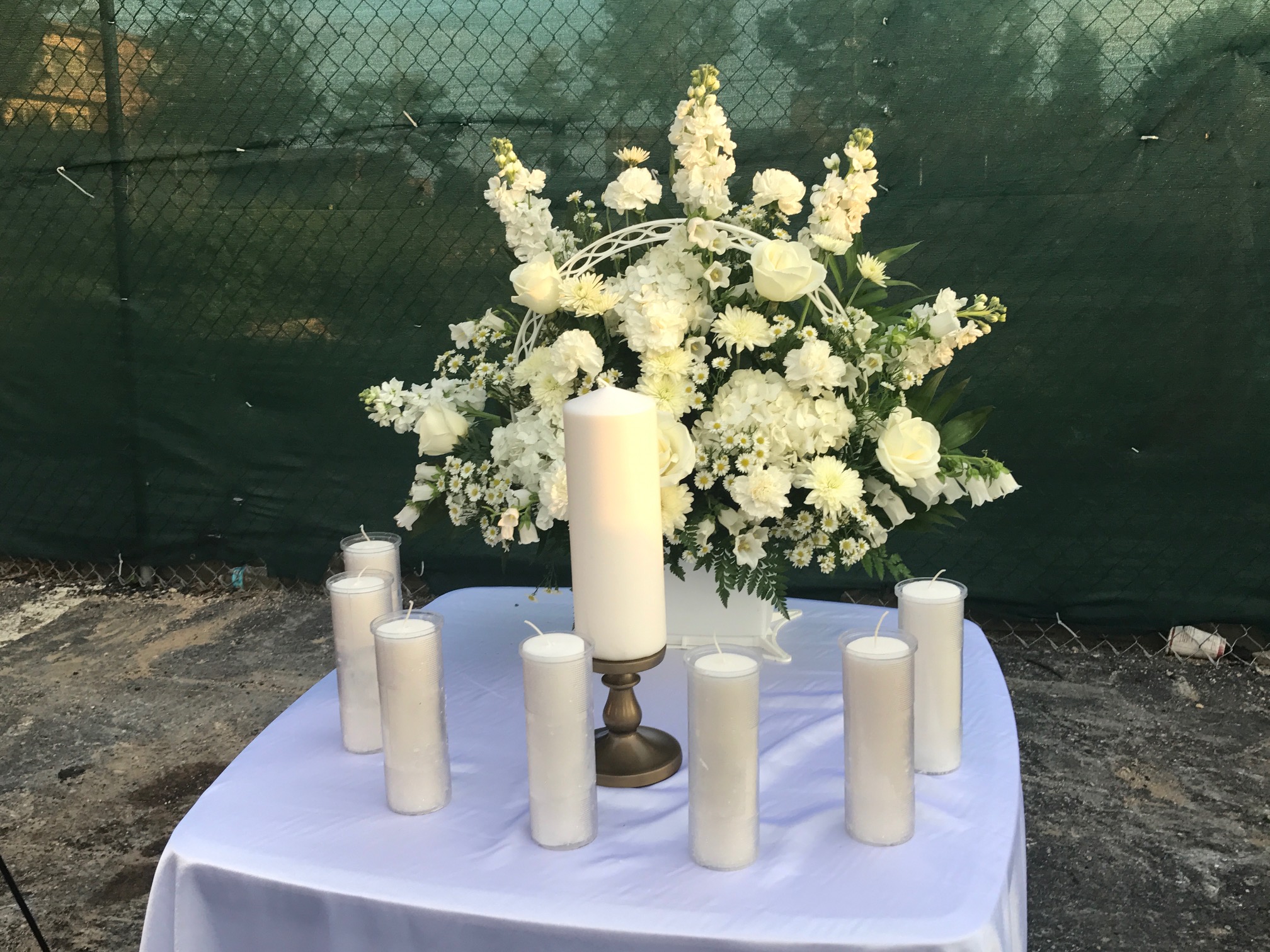 Vigil Planned at the Flower Branch Apartments in Silver Spring
Flower Branch Community Members to Hold Vigil Friday Evening
On Aug. 10, 2016, the tenants of the Flowers Branch apartments in Silver Spring woke up with an explosion that took the lives of seven people and destroyed two buildings. Three years after the tragedy, the victims continue to suffer the physical, emotional and economic consequences of the tragedy.
In a press release issued by the community organization CASA, Kenya Mayorga Flores, a tenant at Flower Branch, said "That night was the beginning of never-ending nightmare; filled with injustices and traumas. Not only did we lose our loved ones and our homes but also our humanity. We have been treated with disdain as if our suffrage is a burden. Those responsible have evaded their duty to serve and have dedicated themselves to making excuses and continuing the negligence."
Like Kenya, many tenants and survivors fear the fatal explosion will be repeated.
On April 23, the National Transportation Safety Board (NTSB) held a hearing in which Flower Branch tenants were able to hear what happened on the night of Aug. 10, 2016. During the hearing, it was emphasized that the tenants had complained of a strong smell of gas, and notified both Washington Gas and Kay Management several times, but according to them, they were ignored.
"Three years after the fatal explosion Flower Branch tenants deserve peace of mind; knowing that they will never again wake up to an inferno and that other families will not endure the same pain," said Gustavo Torres, executive director of CASA, in the statement. "Our community needs to not just feel safe but be safe. Justice must be served once and for all. "
On the eve of the third anniversary, the Flower Branch community will join allies, elected officials and religious leaders to remember the seven people who perished during the explosion and support others who were injured and still suffer while demanding justice.
The vigil will take place at the Flower Branch Apartment Complex, in front of the new buildings, on Friday, Aug. 9 at 7 pm.