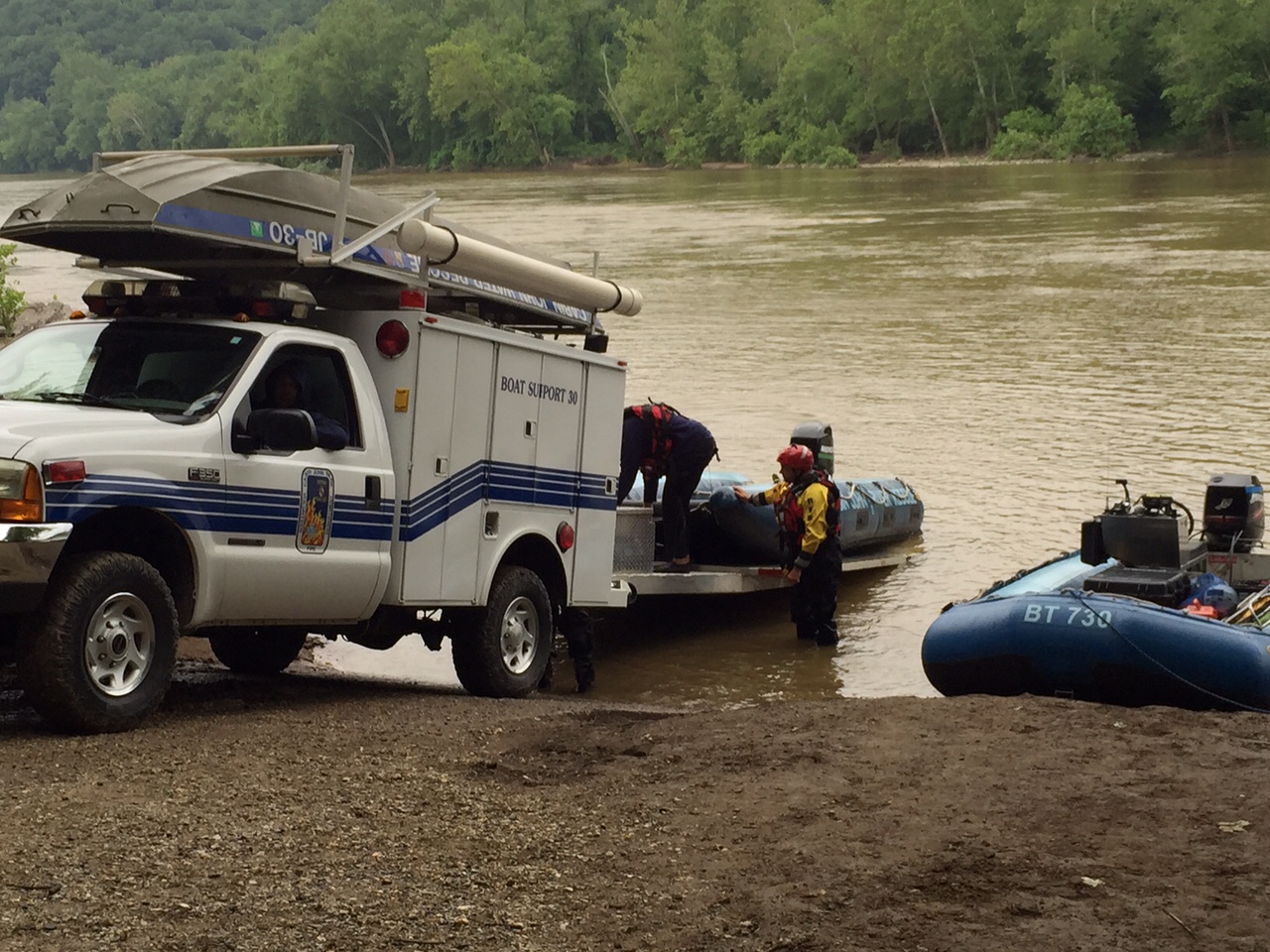 UPDATED: Virginia Man Presumed Drowned in the Potomac River (VIDEO & PHOTOS)
UPDATED, June 5, 12:45 p.m.- A 21-year-old Virginia man who went swimming on June 3 in the Potomac River near Great Falls is still missing.
According to Montgomery County and Fire Rescue spokesperson Pete Piringer, the man is presumed drowned, but search efforts continued for the third day as Montgomery County Fire Rescue Search Teams returned to Potomac River on Thursday.
In this MyMCMedia Extra video, Piringer tells what happened:
As of 12:45 p.m., boat operations were suspended, but will resume again Saturday morning.
#MCFRS Swift Water Search/Rescue crews suspend search for missing (6/3) swimmer w/ plans to be resume in morning pic.twitter.com/BFh26AoaZ9

— Pete Piringer (@mcfrsPIO) June 5, 2015
Rescue personnel used boats and a helicopter to search for the man. A second man who was swimming with the man self-rescued. Boaters reported the two swimmers in trouble at about 2 p.m.
A U.S. Park Police helicopter, Montgomery County Rescue Services and Fairfax County Rescue boats are on the scene.
"This is just indicative of how dangerous the waters are … One of the swimmers stayed closer to the shore line. The other one went out into the middle. He was last seen in the middle of the river and quickly disappeared. … We've checked the islands, the shore lines, south Great Falls and we've come up empty-handed," Piringer said.
I'm in Potomac where a water rescue and search is taking place on the Potomac River. @mymcmedia pic.twitter.com/ON27TAPp8m

— Aline Barros (@AlineBarros2) June 3, 2015
Sign at Great Falls Park: strong current and no swimming allowed: @mymcmedia pic.twitter.com/PKpYAEXxvs

— Aline Barros (@AlineBarros2) June 3, 2015
Related: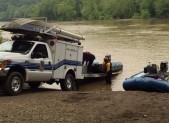 UPDATED, June 5, 12:45 p.m.- A 21-year-old Virginia man who went swimming on June 3 in the Potomac River near Great Falls is still missing. According to Montgomery County and Fire Rescue spokesperson Pete Piringer, the man is presumed drowned, but search efforts continued for the third day as Montgomery County Fire Rescue Search Teams […]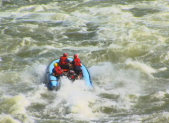 A water rescue is underway at this hour in the Potomac River near Great Falls, according to a county fire official. Fire and Rescue Services Spokesperson Pete Piringer said there was a report of two people in the water. He said the swift water rescue team has been deployed. According to Piringer, one person […]