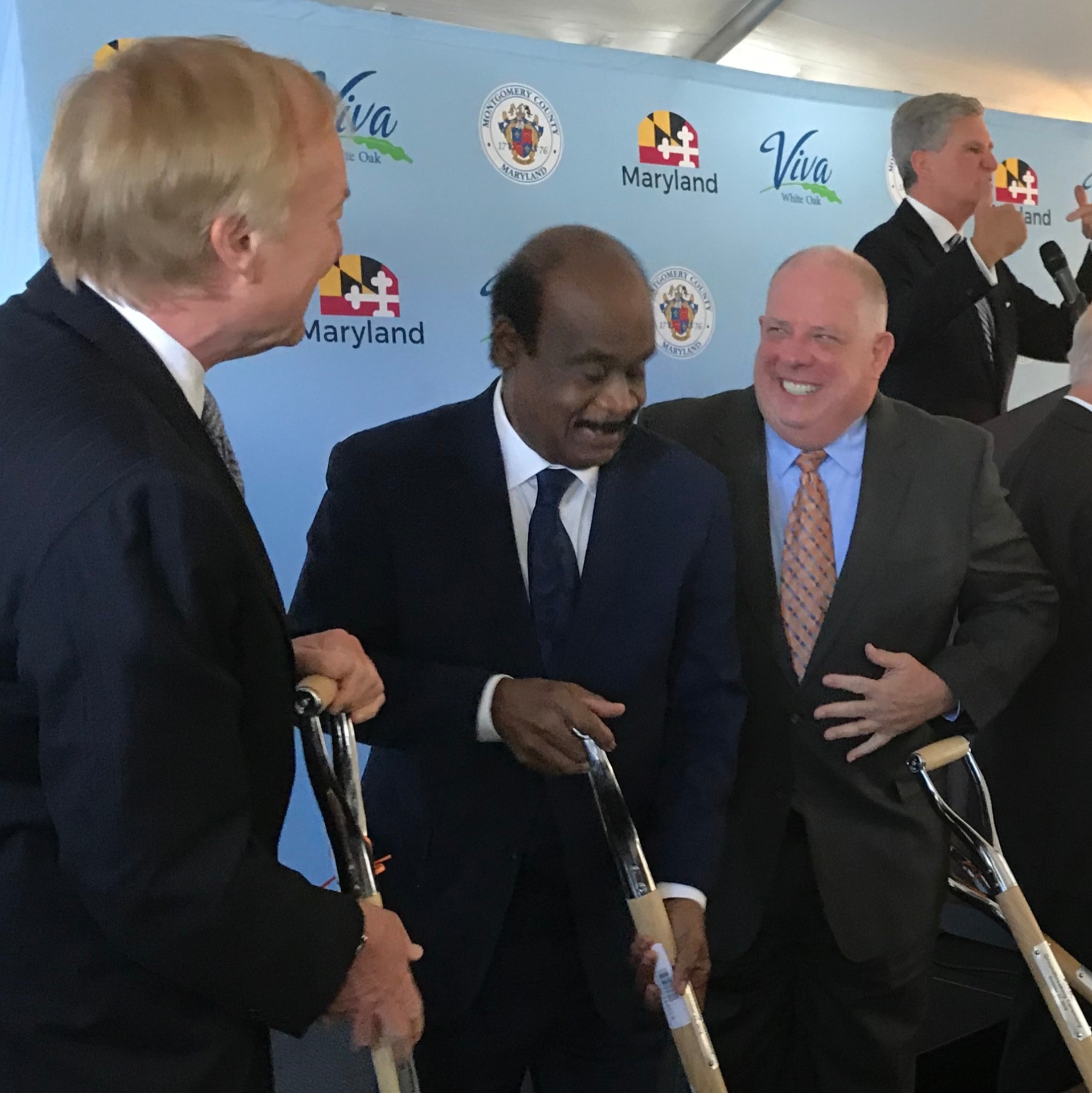 Viva White Oak, Project to Adjoin FDA, Breaks Ground
Dozens of government and business officials gathered at White Oak on Monday to celebrate the groundbreaking of Viva White Oak, a massive development adjoining a centralized FDA facility.
The project includes an academic campus, a hotel-conference center, shops and restaurants and 4,750 homes. Nonresidential building will amount to 6.1 million square feet.