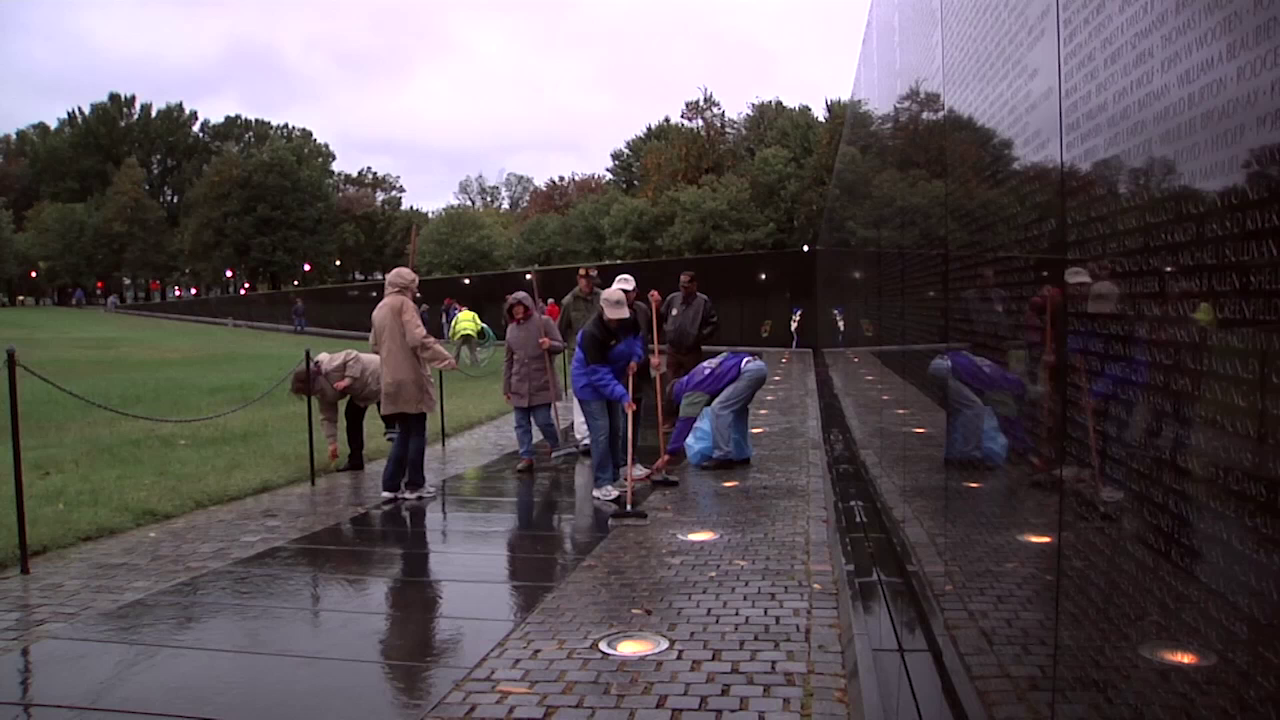 Volunteers Clean the Vietnam Veterans Memorial Wall (VIDEO)
Did you know that volunteers maintain the Vietnam Veterans Memorial Wall in Washington, D.C.? Between April and November, the wall is washed weekly. CCM's Barbara Grunbaum joined a group of volunteers at a cleaning this month.
Visit our PEG partner County Cable Montgomery to view more of its local programming.
Montgomery County is planning an event entitled, "Honor and Gratitude: A Salute to Montgomery County's Vietnam Veterans," on Oct. 24th at the Universities at Shady Grove.
You can register for this event, here.