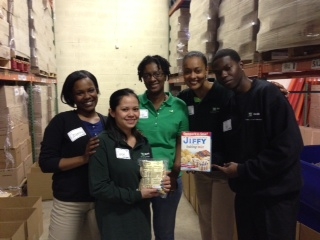 Volunteers Make the World Go Round
Our volunteers are so important to us – without volunteers, Manna couldn't collect, sort, or distribute all of the wonderful fresh produce and non-perishable goods we receive every year. Volunteers supplement our tiny staff, and allow us to serve hundreds of families each day with 70lbs of healthy food. Yesterday, one of our corporate partners, TD Bank, sent over a group of volunteers.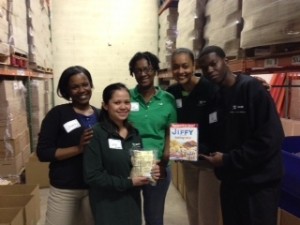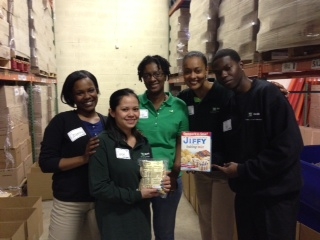 These volunteers helped sort the great donations you gave during our Stamp Out Hunger and Ride On food drives, and then distributed the final packages to clients' cars all afternoon. Without these volunteers, none of that work would have been possible! This year, we have seen over 50,000 hours of volunteerism from groups like TD Bank and others in our community. From the regular volunteer who comes in once a week to the one time volunteer, every hour, every helping hand makes a huge difference.
Do you want to volunteer your time with Manna? We accept volunteers 18 and older Monday through Friday. Volunteers stay for a shift from 9am-3pm, and can help out with all sorts of jobs from front office to food distribution. Email volunteer@mannafood.org for more information!